University of La Verne tennis coach Yolanda Duron prowled the Claremont Biszantz Family Tennis Center courts, quietly analyzing the matches while giving advice to her players. It seemed, on the surface, like just another competition day on a hot May afternoon.
In actuality, the Leopards were competing in the NCAA championship tournament for the first time in program history. The NCAA Regional Semifinal match pitted La Verne against Pomona-Pitzer and a win would advance the Leopards to the round of 16 against national No. 5 Claremont-Mudd-Scripps. But it was not to be. La Verne lost 5–2.
This season marked many firsts for La Verne Tennis, besides appearing in the championship tournament.
The squad ranked among the national top 15, produced its first batch of All-Americans, and had its No. 1 singles player, Andrea Madrigal, compete in the United States Tennis Association (USTA)/Intercollegiate Tennis Association (ITA) National Small College Championships.
National observers took notice. Duron was named the 2014 Wilson/ITA West Region and National Coach of
the Year.
"When I first came to La Verne, my goals were to build a good program and develop a team of students who were committed and successful in their academics, tennis and personal growth," Duron said. "I wanted to build a winning program that is respected at the University, our conference, our NCAA region and at the national level."
La Verne improved its record by 13 wins in Duron's first five years, culminating in the program's first NCAA National Championship appearance in 2014.
After a successful stint at Mt. San Jacinto College, where she won the 2009 Foothill Conference Coach of
the Year award, Duron inherited a La Verne team that went 3–16 in 2008. In the four seasons prior, the team had won a total of nine matches.
Duron and the Leopards have made tremendous strides since then.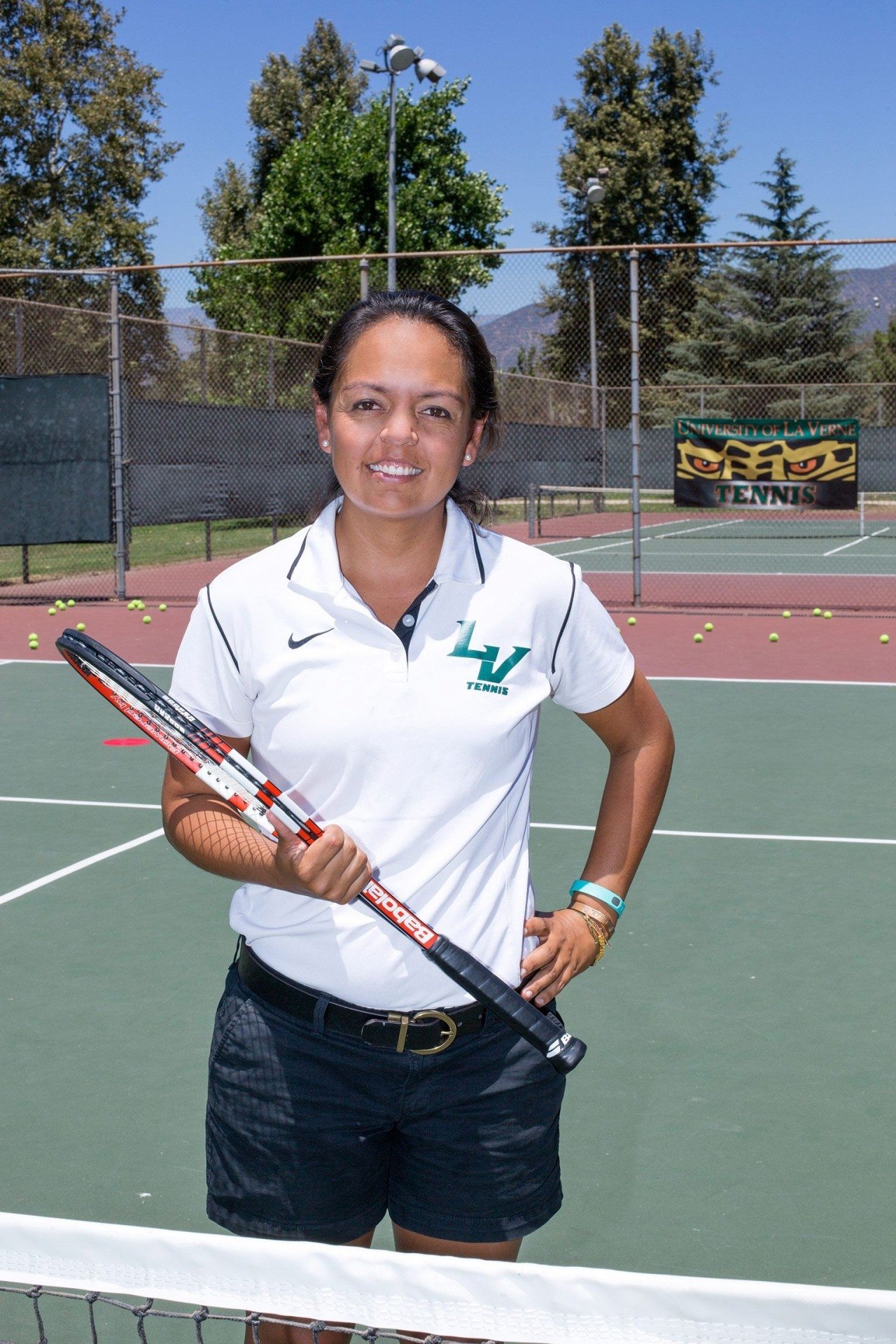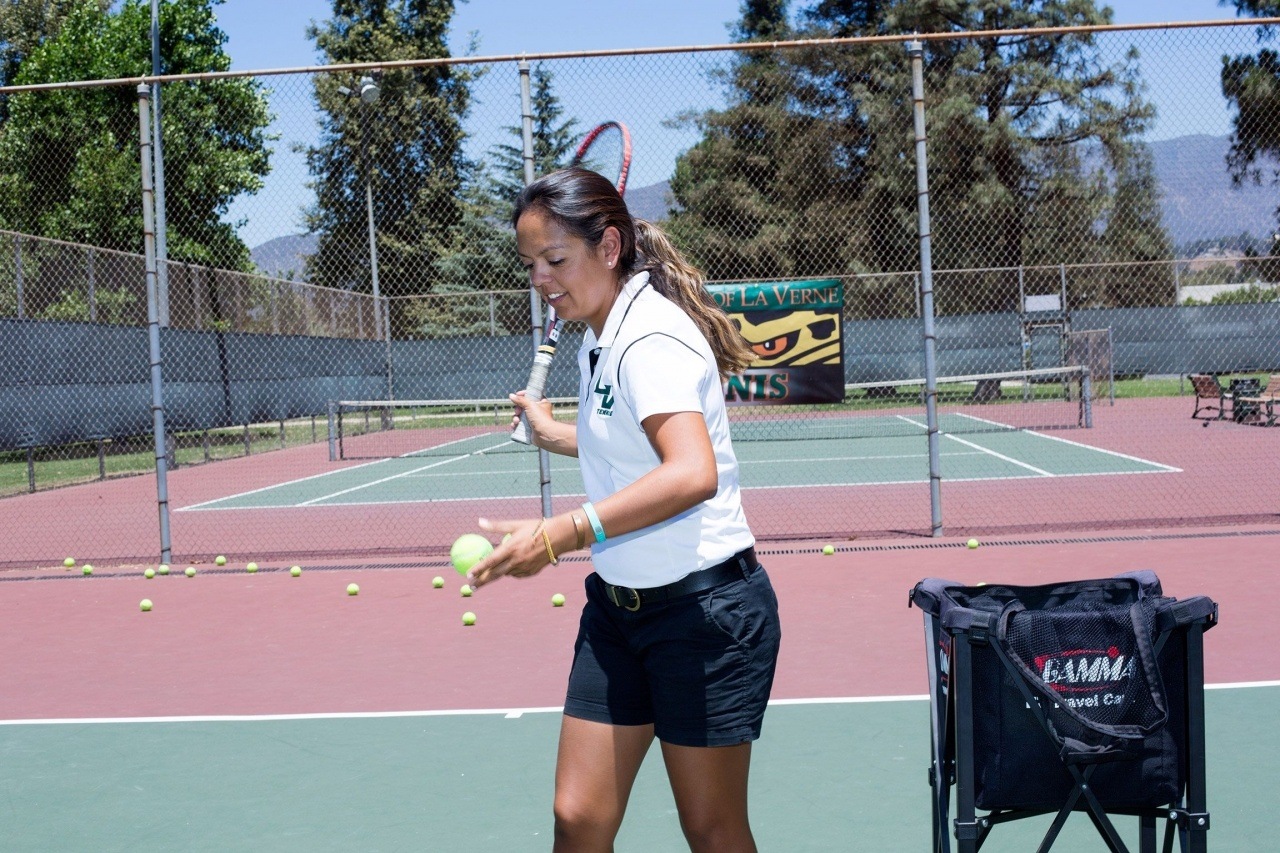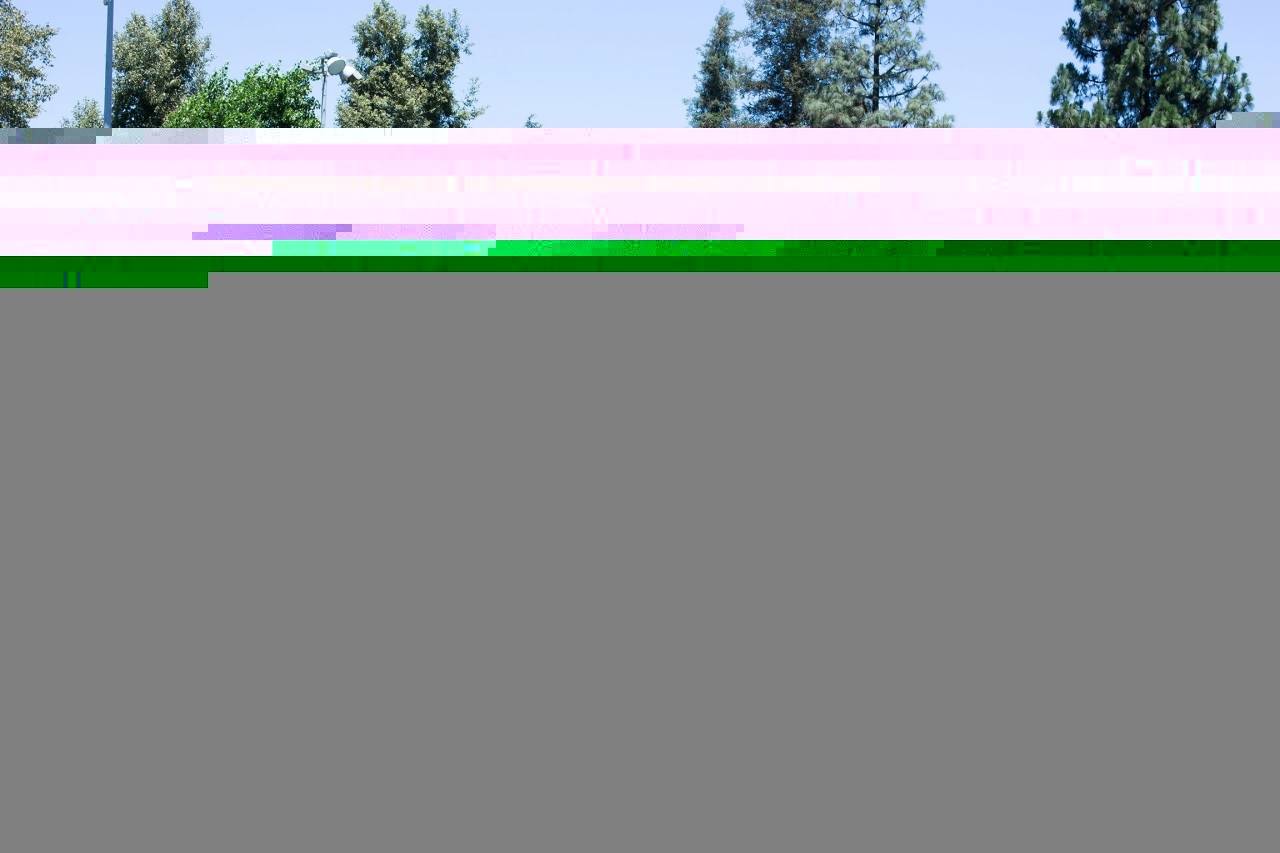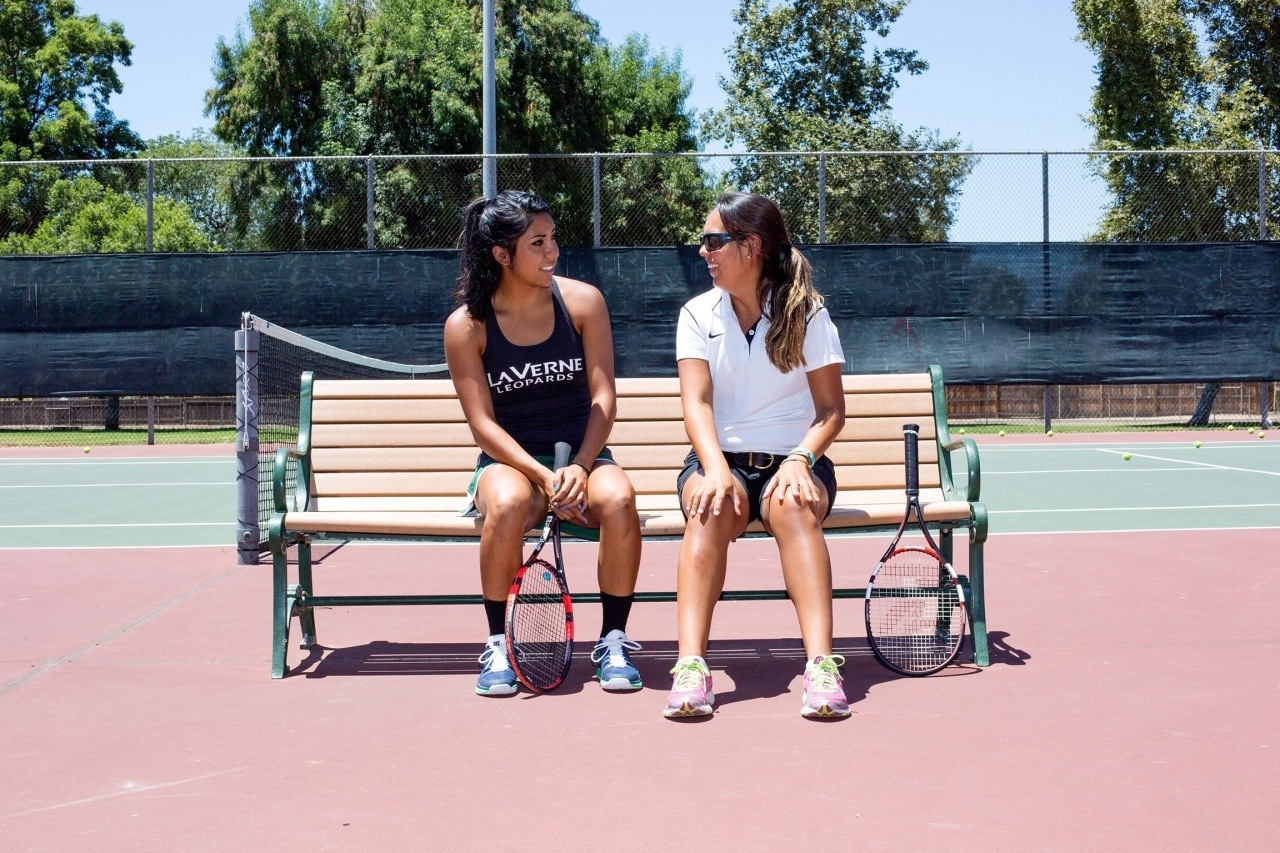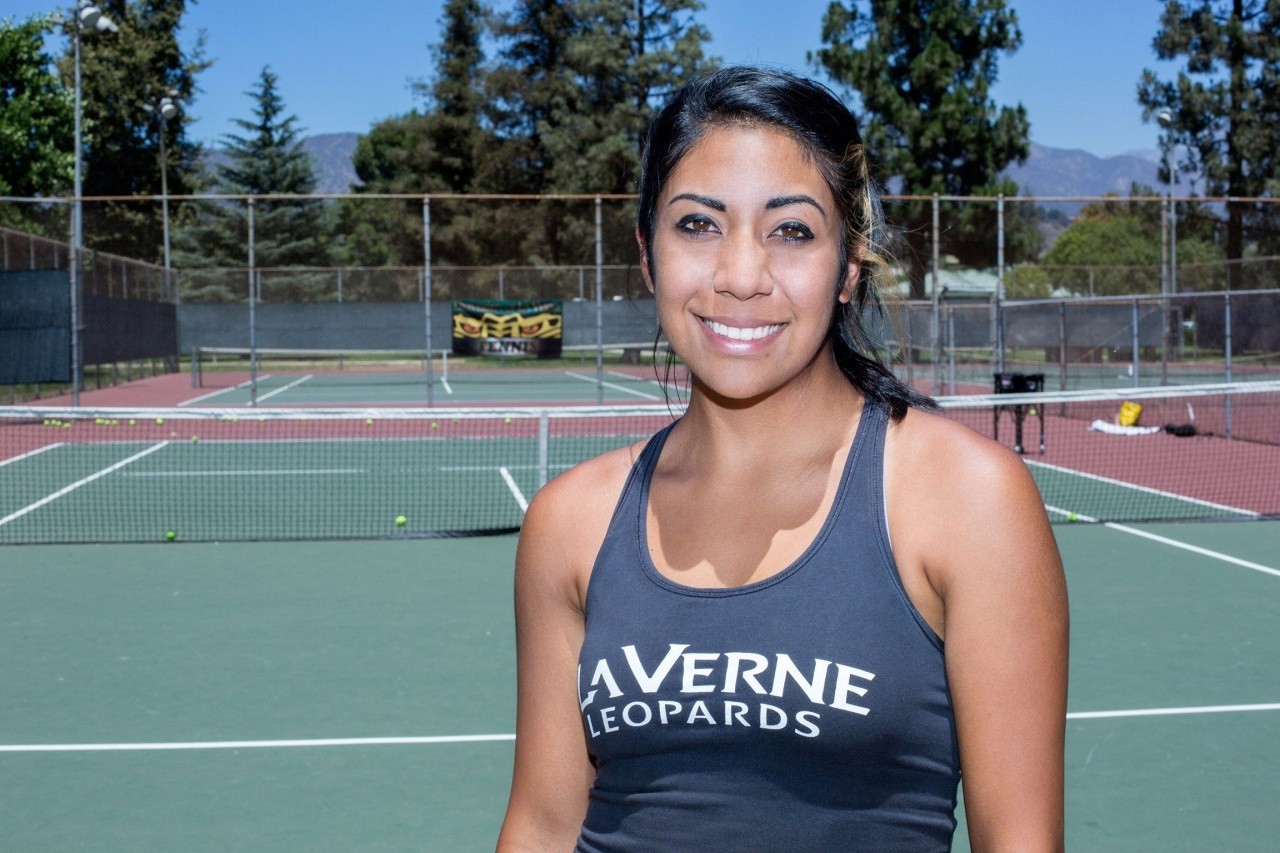 After implementing a new training program for the four-week fall season, she also added weight lifting to support the athletes' physical development. Additionally, a significant travel opportunity was included on each year's schedule to foster team bonding and to expose her players to new environments. In her second year, Duron instituted a mentorship program providing immediate leadership opportunities to returning student-athletes, while also giving incoming students an ally on the team.
Although the results were measured at first, the Leopards began to show steady improvement — increasing the win total in each of their first five seasons. La Verne won six matches in 2010 — Duron's first year in charge — and seven in 2011. In the following season, the Leopards got to the .500 mark (10–10) for the first time in recent memory, and in 2013, La Verne won six matches in its first seven meetings en route to a 13–8–1 finish.
That brings us to 2014. The Leopards won the first six matches of the year, defeated seven nationally ranked teams, and even overpowered No. 6 Pomona-Pitzer in the SCIAC Semifinals.
Duron says the key to the season was the student-athletes themselves. "They were extremely self-motivated," she says.
Non-traditional NCAA season restrictions inspired members of the team to organize and run their own practices from October to January. They maintained their bodies and fitness levels, encouraged each other and continued their off-season weight lifting course. The 2014 squad completed the season with a 16–6 record.
Duron said she plans to continue the momentum, keeping her team in NCAA contention year in and year out. She believes a consistent, competitive, but fun training schedule will do just that.
"Focusing on the process instead of the outcome will allow for greater improvement because we will be more focused on our game and not concerned with whether we win or lose," she said.
Duron said her ultimate goal is to build a tennis community in La Verne by adding a tennis facility on campus.
"I really envision a great community of tennis supporters where we can have a college team, community classes and national tournaments," Duron said. "I want to keep promoting our program and college tennis, and for everyone to know about La Verne Tennis." As interest in the increasingly successful La Verne team increases, Duron's goal is definitely an attainable one.