Current Issue:
Spring 2019
We honor our students, faculty, and alumni who go above and beyond to serve their communities and shape the future for the better. Explore how our Leos continue to make a difference every day in public service, teaching, and in the world of art.
As the first Latina court commissioner in Riverside County history, alumna Candice Garcia-Rodrigo sets a strong example for professional women and the community she serves.
People like us do go to college. And we take others by the hand along the way.
News from La Verne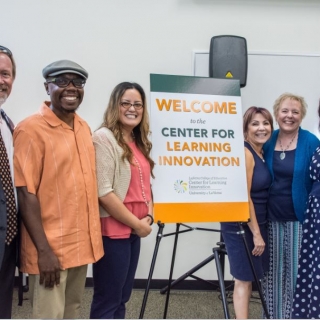 Educators from L.A. County and the IE will train in the first-of-its-kind technology lab.
August 22, 2019