Current Issue:
Fall 2018
Join the University of La Verne as we explore the value in adapting a healthy and happy lifestyle inspired by our students, faculty and alumni. Our campus is on a mission to help others living locally and abroad use the tools for a healthy change.
Gladys Namuyonga fled persecution in Uganda for the United States. The University of La Verne College of Law helped her win asylum.
Professor Kelly Niles-Yokum is on a mission to make life better for older adults. She's reimagined the graduate program in gerontology to ensure aging is everybody's business.
News from La Verne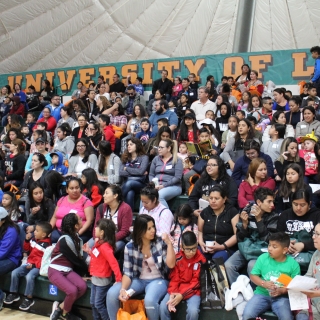 Families enjoyed a day of educational fun at the annual conference celebrating technology and literacy.
May 20, 2019