Current Issue:
Fall 2019
The University of La Verne is proud to embrace a global community filled with endless opportunities and diverse individuals. It is our community of positive influencers that are building change, inspiring dreams, and carrying on the traditions for years to come. Discover how our students, faculty, and alumni enrich the lives they encounter.
With the grand opening of the Randall Lewis Center for Well-Being and Research, the university charts a new course.
Alumna Mary Barlow's rise from first-grade teacher to Kern County Superintendent of Schools was aided by multiple degrees from the University of La Verne's Bakersfield Campus.
News from La Verne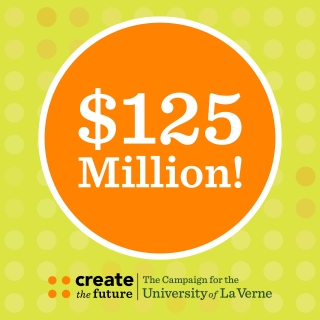 The University of La Verne has completed the largest comprehensive fundraising campaign in its history, exceeding more than $125 million to support key university initiatives.
September 12, 2020