Current Issue:
Fall 2019
The University of La Verne is proud to embrace a global community filled with endless opportunities and diverse individuals. It is our community of positive influencers that are building change, inspiring dreams, and carrying on the traditions for years to come. Discover how our students, faculty, and alumni enrich the lives they encounter.
Calling all music lovers. Tune in to University of La Verne's LeoFM to hear from today's top voices playing the hottest Top 40.
The Rasshans' African American Museum of Beginnings illuminates history and stirs conversation.
News from La Verne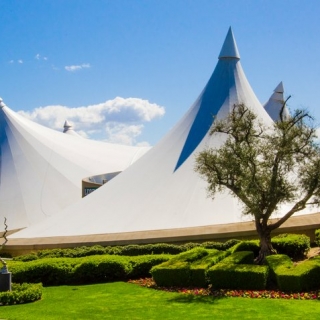 The University of La Verne will begin the fall semester with primarily remote learning across all campuses. Only essential on-campus operations will remain in effect. This decision was made in response to the spread of the novel coronavirus and upon recommendations from the Centers for Disease Control and Prevention (CDC) for social distancing.
July 28, 2020