Current Issue:
Fall 2019
The University of La Verne is proud to embrace a global community filled with endless opportunities and diverse individuals. It is our community of positive influencers that are building change, inspiring dreams, and carrying on the traditions for years to come. Discover how our students, faculty, and alumni enrich the lives they encounter.
Calling all music lovers. Tune in to University of La Verne's LeoFM to hear from today's top voices playing the hottest Top 40.
From forklift operator to the front office at the Los Angeles Department of Water and Power, alumnus Steven Bassett rose up the ranks through hard work and a flexible path to education.
News from La Verne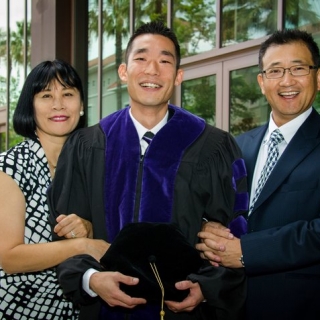 The University of La Verne is holding virtual celebrations and activities in May to honor the approximately 1,400 students […]
May 20, 2020