Current Issue:
Spring 2019
We honor our students, faculty, and alumni who go above and beyond to serve their communities and shape the future for the better. Explore how our Leos continue to make a difference every day in public service, teaching, and in the world of art.
Reality TV host. Entrepreneur. Real estate investor. Alumnus Jessie Rodriguez embodies reinvention in both personal and professional life.
L.A. County's new sheriff, Alex Villanueva, DPA '05, shocked everyone—himself included—with his historic win in 2018.
News from La Verne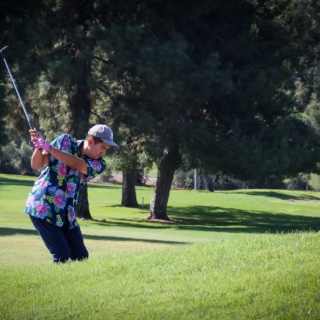 University of La Verne's 2019 Golf Tournament brings together alumni, faculty, and staff for a good cause.
September 13, 2019