Current Issue:
Fall 2019
The University of La Verne is proud to embrace a global community filled with endless opportunities and diverse individuals. It is our community of positive influencers that are building change, inspiring dreams, and carrying on the traditions for years to come. Discover how our students, faculty, and alumni enrich the lives they encounter.
I consider it my mission to facilitate learning to meet our students' personal and professional goals.
Two weeks on a remote Montana ranch teaches science students new ways to learn.
News from La Verne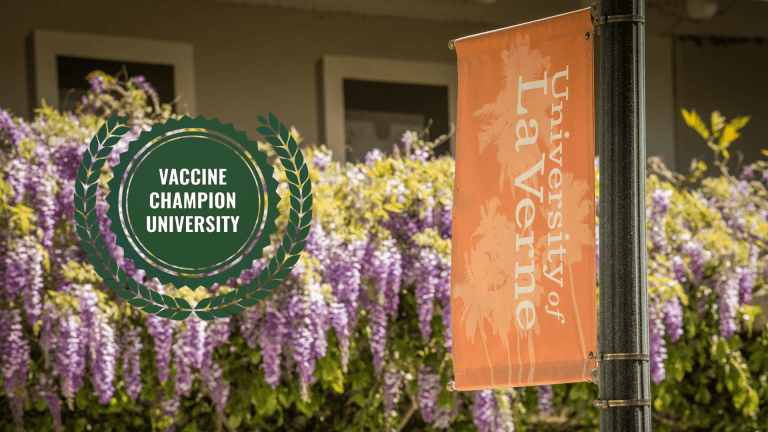 The University of La Verne announced on June 9 that it has joined the COVID-19 College Vaccine Challenge. Hundreds of colleges and universities across the country are joining the effort initiated by the White House and the U.S. Department of Education to help end the pandemic by increasing vaccination participation among students and university communities.
June 11, 2021