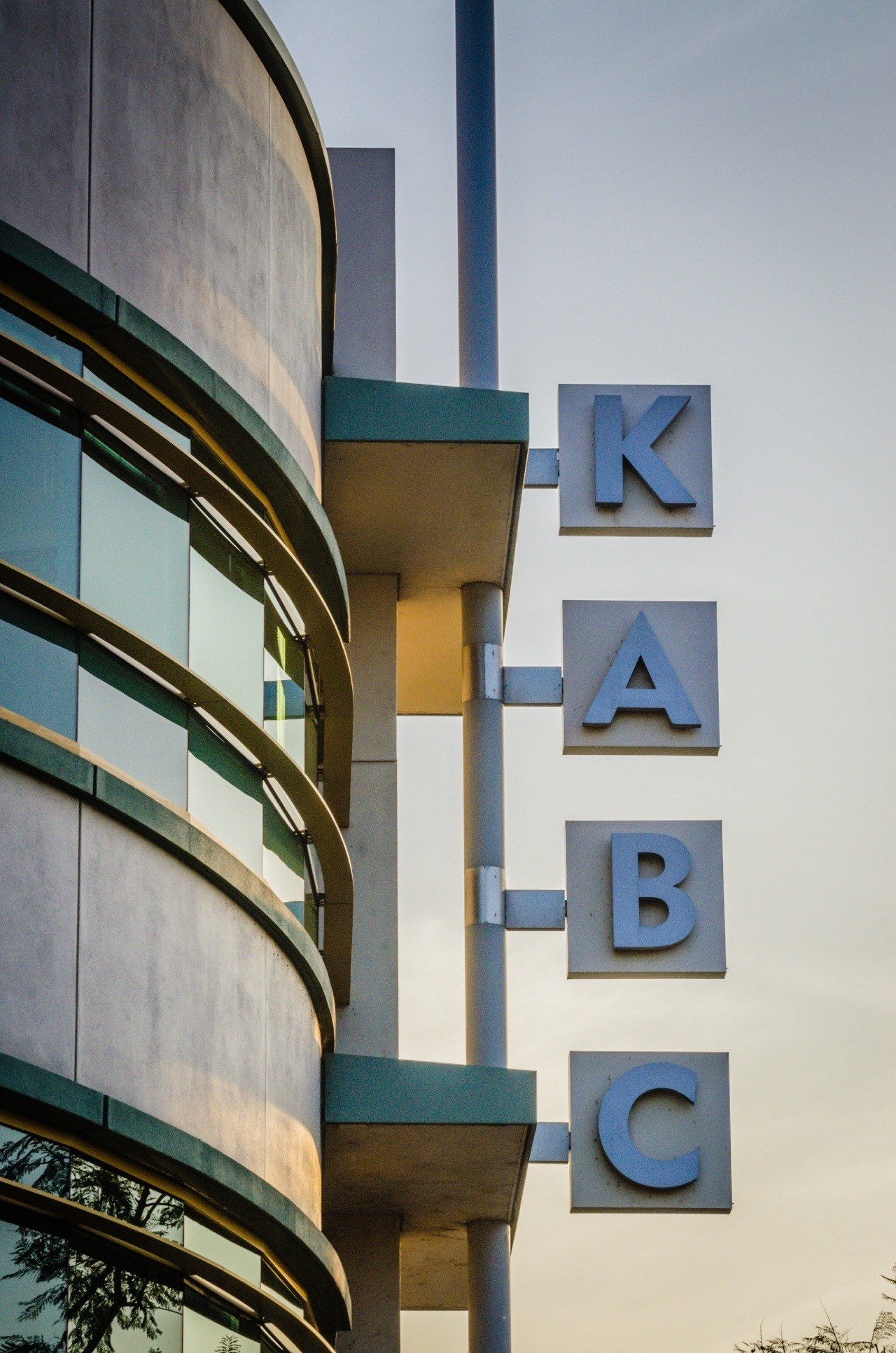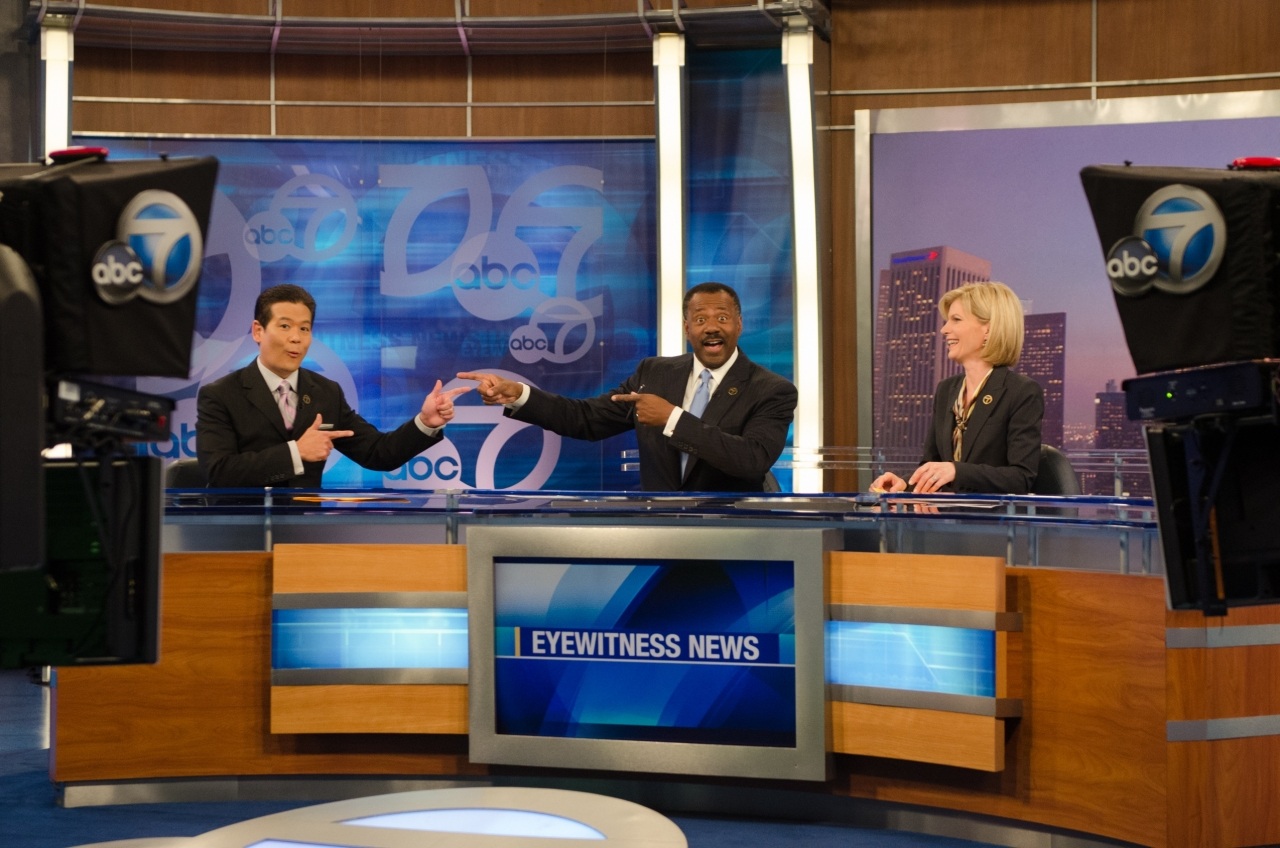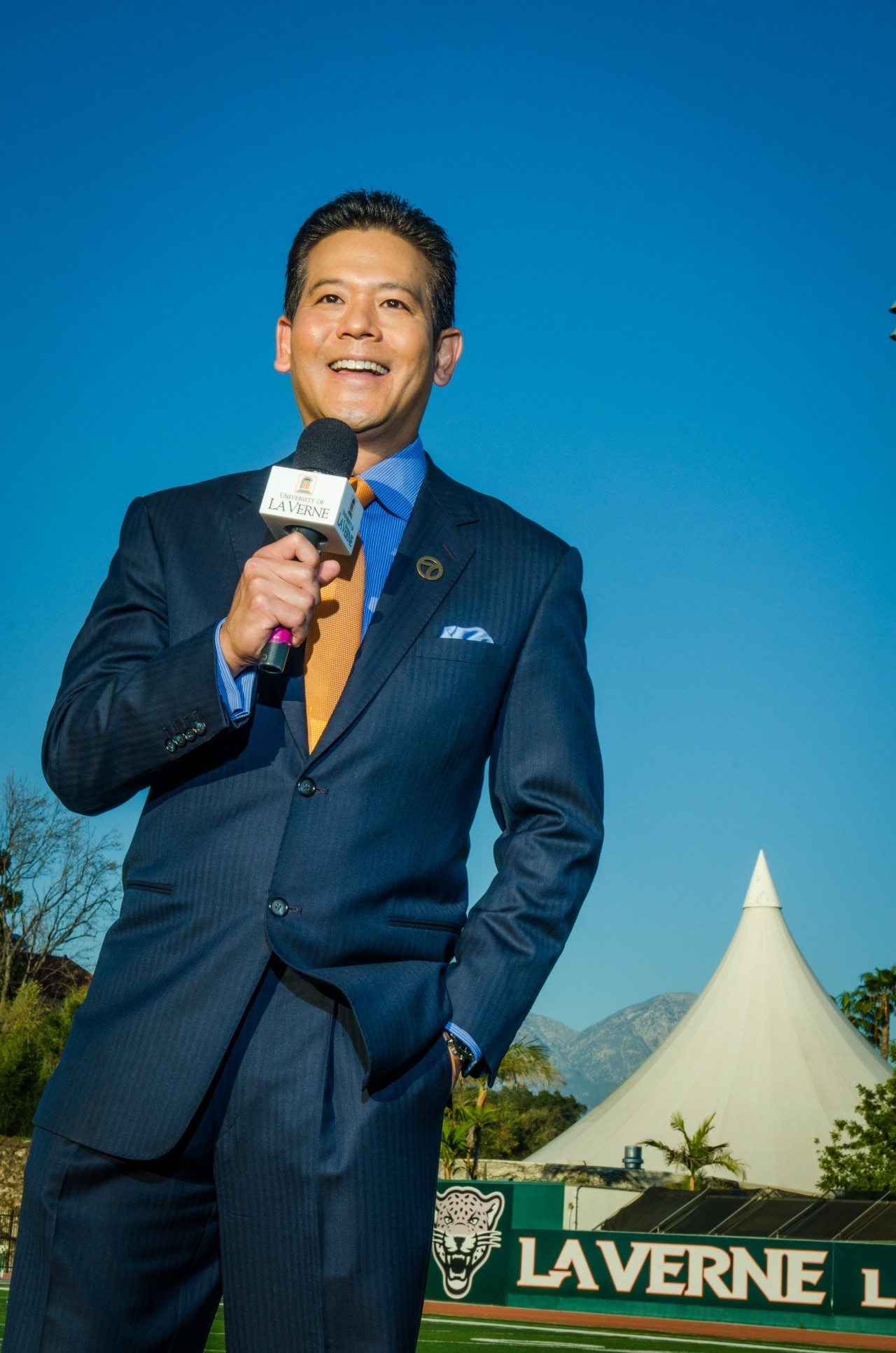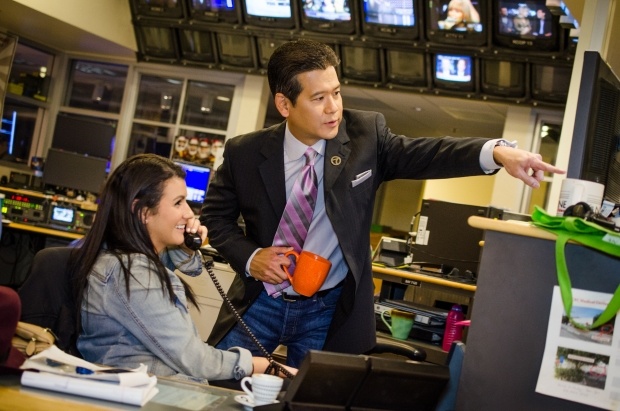 The day the nation learned that Tommy Lasorda was retiring from the L.A. Dodgers or when celebrated Lakers announcer Chick Hearn passed away, their personal friend Rob Fukuzaki was the man of the hour, delivering the news as it unfolded. The moments that mattered to Fukuzaki also mattered to the rest of the sports world.
As the weekday sports anchor for ABC7 Eyewitness News in Los Angeles, as well as host of post-game show Sports Zone, Fukuzaki has established himself as one of the most recognized faces in sports television news over the last 20 years.
Comedian Jimmy Kimmel was on point when he declared National Rob Fukuzaki Day on live television on February 17, 2014. His impact is felt by many. But he does not measure the impact of his illustrious career by the number of stories he has covered or by the moments spent in the spotlight. "It's the satisfaction of knowing you have worked hard and are working toward making a difference," Fukuzaki said.
Working hard and being a "go-getter" has been a way of life for Fukuzaki, long before he was offered his position at ABC7 in 1994. The young aspiring sports enthusiast from Honolulu, Hawaii, had his eye on the prize from an early age.
After graduating high school from Mid-Pacific Institute in 1984, Fukuzaki made the strategic move to Los Angeles, not only to be near one of the largest metropolitan market regions for TV News, but to attend the University of La Verne.
"My goal was to find a small private school because that is the atmosphere I was used to and I knew there would be a lot of opportunities to be involved," Fukuzaki said. "I wanted to get into sports broadcasting and also play baseball. La Verne offered what I was looking for."
It was not until after a shoulder injury late in his freshman year that Fukuzaki hung up his baseball glove and focused 100 percent on his goal of becoming a sports broadcaster. But he knew in order to make it big, he would have to work hard in school.
It was 1985, Fukuzaki's freshman year at the University of La Verne, and the ceremony for departmental awards in communications was underway. One by one students made their way up the stage, accepting awards for best news story, writer of the year, photographer of the year and broadcaster of the year. Sitting among his peers in the audience, Fukuzaki was not in the running for anything.
As a freshman, he did not yet qualify for any of the categories. Still, he sat there with a gleam in his eye and imagined what the future could hold. He made up his mind that next year he would be the one walking up the stage to accept the award for broadcaster of the year.
Throughout the following year, he spent several late nights in the studio and several long hours studying, perfecting his craft on the school's radio station, KULV. Through hard work and determination, Fukuzaki did not miss a beat on his journey to winning the coveted broadcaster of the year award. Not only did he become the first sophomore to achieve this feat, he became the first to do so consecutively during sophomore, junior and senior years. By the time his senior year concluded, his peers were sad to see him go, yet happy the competition was moving on.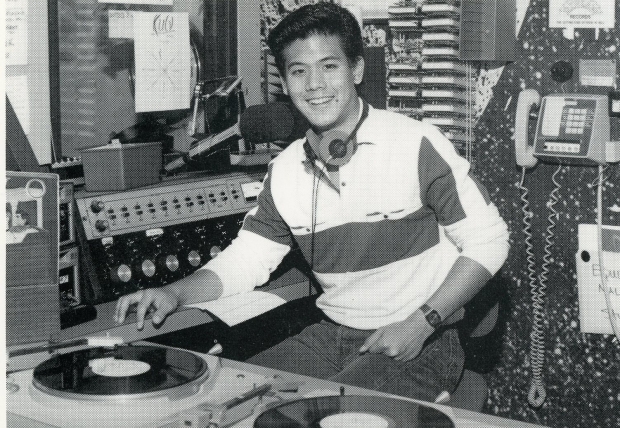 "Rob always exhibited the passion for the broadcast industry," Professor of Communications Mike Laponis recalled. "He always put his heart and soul into the campus radio station. He was instrumental in the leadership of KULV and worked hard at making our programming something students wanted to listen to."
After his time at La Verne, Fukuzaki returned to Honolulu, where he landed a part-time job as a sports reporter for KITV. And by the early 1990s, he would move on to become the station's weekday sports reporter and weekend anchor. Fukuzaki found success at KITV, where his infectious personality helped move him up quickly in the ranks. He won an Emmy for a special on sumo wrestling and developed his own sports segment called "Fuk's Follies," which focused on the lighter, humorous side of sports bloopers and clips. "You always want to put a few sprinkles," Fukuzaki said. "You don't want to read the news so plain that it sounds boring."
As Fukuzaki grew in popularity, so did his aspirations of venturing into philanthropy. He told himself that if he ever had the opportunity to use his name for good, that he would start a foundation geared toward offering opportunities for disadvantaged youth.
"Growing up, my mom and dad worked really hard to make sure I had opportunities to succeed," Fukuzaki said. "I feel that there are so many kids whose parents may want the best for them, but the financial means are not there. Or maybe they don't have parents at all — I just want to help."
As he began taking the steps necessary to start his foundation, however, he received a call out of the blue from an acquaintance in Los Angeles. There was an opening for a weekend sports anchor position at ABC7.
It was a golden opportunity, one that could catapult his career and provide even more incentive to start his foundation. But it all sounded a little far-fetched.
"The market I worked in was number 80 so it only made sense to move into the next size up, not the number two market in the country!" Fukuzaki said. "But they flew me up for an interview, which I could have sworn I blew because I was such a nervous wreck." After a grueling four months of follow up interviews and several broadcast tape recordings, Fukuzaki was offered the position.
"I was elated. I was in shock. It was such a relief but I knew I had a lot of work ahead of me. I felt like I still had to work hard to prove that I could do this. It didn't help that I looked like I was 16 years old."
Not only did he feel pressure from being the first Japanese American male anchor delivering news in Los Angeles, but he had to get used to doing it live — all the time. Back at KITV, where he would report on location, footage was typically recorded and edited for the broadcast. Los Angeles was a whole different animal. "It was a huge transition for me. It took about two years for me to get my footing and to feel both accepted and confident that I can do this," Fukuzaki said.
He soon found his groove and in a short amount of time the Los Angeles metropolitan area knew the familiar name and face of Rob Fukuzaki.
Remaining true to the promise he made himself, Fukuzaki pursued the establishment of his own nonprofit foundation in 1997. Today, the Heads Up Youth Foundation exists to raise funds for disadvantaged children and young adults who lack basic necessities and educational opportunities.
Through support of sports and youth organizations throughout Southern California, the Heads Up Youth Foundation offers the extra financial and mentoring needs of students who demonstrate both the need and the desire to pursue their educational goals.
"It has been a very consistent organization that is completely voluntary. Nobody on our staff gets paid. It is run by family and friends because it is important that all monies raised go directly toward youth organizations and scholarships," Fukuzaki said.
Since its inception, the Foundation has raised hundreds of thousands of dollars to support local youth and young adults through its signature annual charity golf tournament and through Fukuzaki's relationships with sports teams such as the Los Angeles Lakers, Clippers, Dodgers, Kings and Anaheim Angels and Ducks.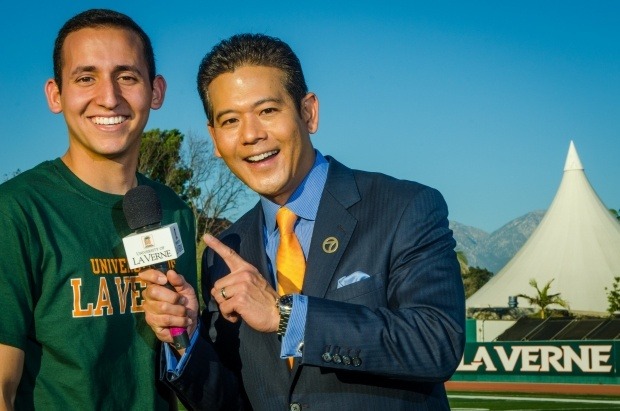 One of the Foundation's most recent beneficiaries is Julian Mininsohn, a journalism student at the University of La Verne and an intern at KABC7. "The scholarship has helped me chase my dream of pursuing a career in sports journalism, which isn't easy or cheap. Earning this scholarship is helping me become just like the person it's named after."
Mininsohn is the first recipient of the newly endowed Rob K. Fukuzaki's Heads Up Youth Foundation Communications Scholarship benefiting La Verne students. "As someone who wants to be in the sports media business and goes to La Verne, Rob is the ideal person I aspire to be," Mininsohn said.
"Julian is a great kid. Over the years we have interns that sort of stand out. He's one of them. He has a great attitude and works really hard," Fukuzaki shared.
"I enjoy providing this mentorship to students like Julian, just like Mike Laponis and George Keeler provided for me when I was a student at La Verne."
For more information on the Heads Up Youth Foundation, visit headsupyouthfoundation.org.