Ripe for Change
Professor Kelly Niles-Yokum is on a mission to make life better for older adults. She's reimagined the graduate program in gerontology to ensure aging is everybody's business.
November 13, 2018
Dr. Kelly Niles-Yokum wants to retire ageism.
As the director of the University of La Verne's master's program in gerontology, Niles-Yokum helps students understand what it is like to be an older adult and encourages them to design services and policies that improve the quality of life for older adults.
"American society is very youth-oriented. A lot of our policies, programs, and care are framed around the needs of people younger than 65," Niles-Yokum said. "My goal is to help people see that aging touches every part of life."
Despite the focus on old age, the academic discipline of gerontology is relatively young. The study of the social, cultural, psychological, cognitive, and biological aspects of aging has become more important as advancements in science and medical technology lead to longer life expectancy and a population boom of older adults.
My goal is to help people see that aging touches every part of life.
The U.S. Census Bureau projects the number of American adults 65 and older will nearly double to 98 million by 2060. To prepare for this growing population, we will need more trained workers to meet the increased demand for elder care. University of La Verne's gerontology program was established in 2000 to help reduce the workforce gap.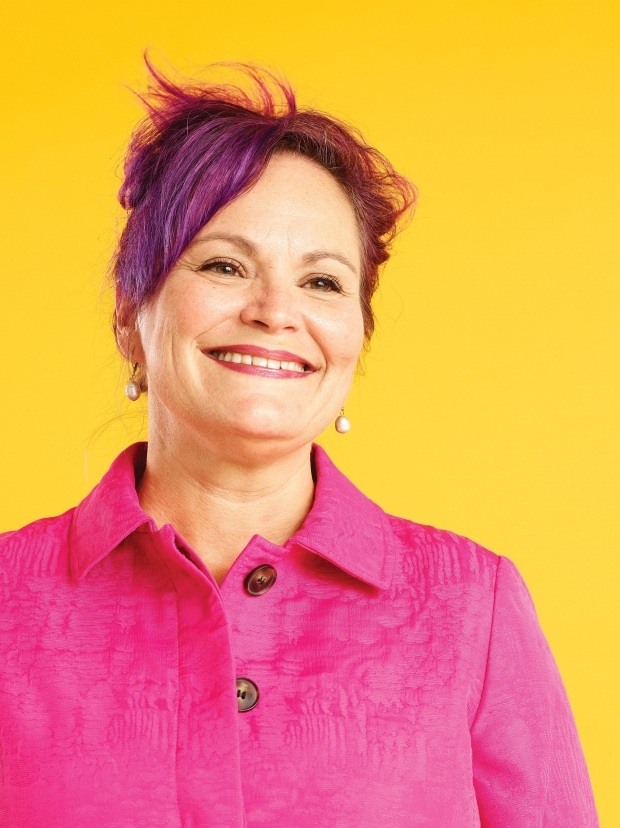 Niles-Yokum is a trailblazer in the field. She was the first student in the Master of Public Administration program at Portland State University to concentrate in gerontology. In 2006, she was part of the first class to graduate from the University of Maryland Doctoral Program in Gerontology.
Her qualitative research focuses on social isolation, death and dying, and the impact of policies and programs on older adults and their families. She is the president of the California Council on Gerontology and Geriatrics.
After joining the University of La Verne in 2014, Niles-Yokum revitalized the program's curriculum to focus on real-world skills and assignments that get students interacting with older people in the community. Optional concentrations train students to work in public health, public administration, or the nonprofit sector.
Courses such as Perspectives on Gerontology pair students with residents at nearby Hillcrest Retirement Community to help them better understand the needs of those living with dementia.
Niles-Yokum designed the program to help students reach the next step in their careers, and she urges them to identify creative solutions to problems faced by older adults.
Alumna Diane Parker, MS '17, said classes in death and dying, ethics, and case management applied directly to her job as a case manager for Riverside County O ce on Aging. The research Parker did for her capstone project on food insecurity among older adults in Moreno Valley exposed a gap in services for seniors in her city.
"Some seniors have family or in-home support to provide meals and transportation, but some don't," Parker said. "I proposed that a mobile food bank could visit senior housing regularly to provide fresh fruits and vegetables, bread, and more, especially at the end of the month when seniors are most vulnerable."
After graduating from the master's program, Parker enrolled in the University of La Verne's Doctor of Public Administration program to develop the mobile food bank concept.
Another gerontology course, Health in Later Years, sends students into neighborhoods to evaluate age- friendliness based on categories such as transportation, social activities, and housing. Niles-Yokum will present the findings to local governments so they can improve civic planning.
"If there is a ramp in a sidewalk, if they make it usable for older adults, then it's good for strollers, walkers, and more," Niles-Yokum said. "A community that is friendly for older adults is friendly for everybody."