The November election for city council in Montebello, California, was a nail-biter.
Ten candidates, including three incumbents, vied for three open seats, with voting so tight that Los Angeles County election officials needed three weeks to figure out who won.
When the final ballots were counted, and with a margin of less than 100 votes, an unlikely victor emerged. Salvador Melendez, 28, a student at the University of La Verne College of Law, came out on top, making him the youngest councilmember in the city's 98-year history.
Despite his young age, the Montebello native connected with his community by staying true to one guiding principle.
"I never promised anything that I knew I couldn't deliver," Melendez said.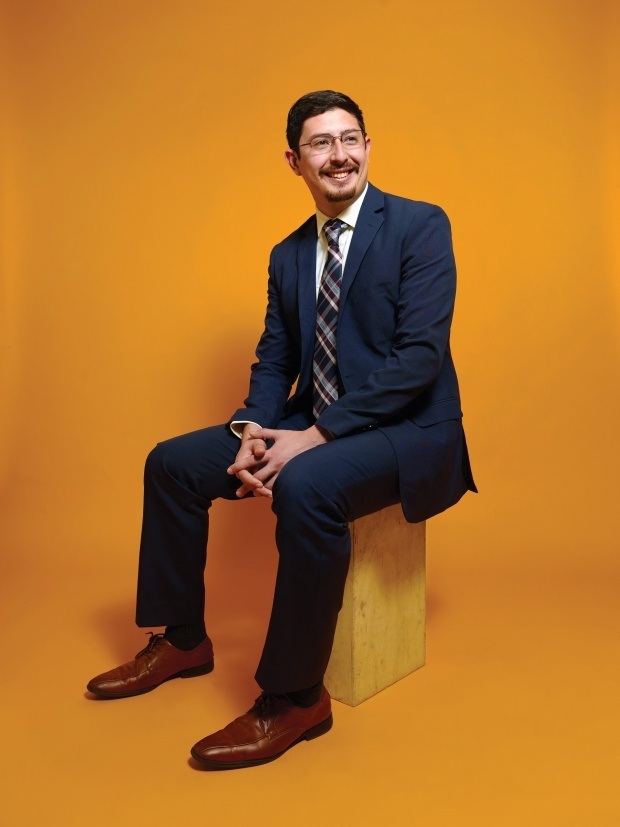 Montebello is a Los Angeles suburb about eight miles east of downtown that is home to more than 63,000 people. Melendez announced his candidacy in March 2018, vowing to bring change to a city that has struggled financially.
During the campaign, he and fellow students from the College of Law knocked on more than 10,000 doors to encourage voter participation. Despite having one of the lowest fundraising campaigns, he quickly became a top contender when voters heard his message.
"I didn't want people to just see my age, but my love for the community," Melendez said. "There was an urgent need to rebuild and gain trust in the City of Montebello."
Reports from the California State Auditor in 2011 and 2018 criticized many of Montebello's fiscal practices. Melendez said his to-do list is topped by the need to make new hires, modify the city's budget, and increase revenue.
One of his biggest challenges in getting there will be building stronger communication with residents, he said. He wants to help them understand that change is needed and it may come in many forms, including a sales tax increase.
"I've come to learn that many people tend to see an issue as black or white," Melendez said. "However, as I step into this new role and apply the knowledge I've learned thus far in my legal studies, the first thing to do is analyze the situation and identify where the opportunity lies. It's never a simple yes or no."
Melendez was sworn in on December 22 at Montebello City Hall. Under this new role, he is expected to serve a four-year term. Additionally, his peers recently voted Melendez as mayor pro tem for the City of Montebello. He will assume the role of mayor in their absence.
This includes presiding over city council meetings and representing the city. He is expected to take on the role of mayor later this fall.
"My schedule just got a little busier, but I'll have to be strict on my schedule," Melendez said.
Although he'll still be young, he's up for new challenges that come his way.
"Don't ever let anyone tell you you're not ready," he said. "There is no right or wrong time to make a difference."