Amid the unprecedented COVID-19 disruption, three University of La Verne alumni, whose professional lives were taxed in ways they could never have imagined, have harnessed lessons learned in their academic programs to find surprisingly positive outcomes. They no doubt represent thousands of Leos who have turned preparation into success under severely challenging circumstances.
Fonda Whitehead
MSLM '13; MPA '16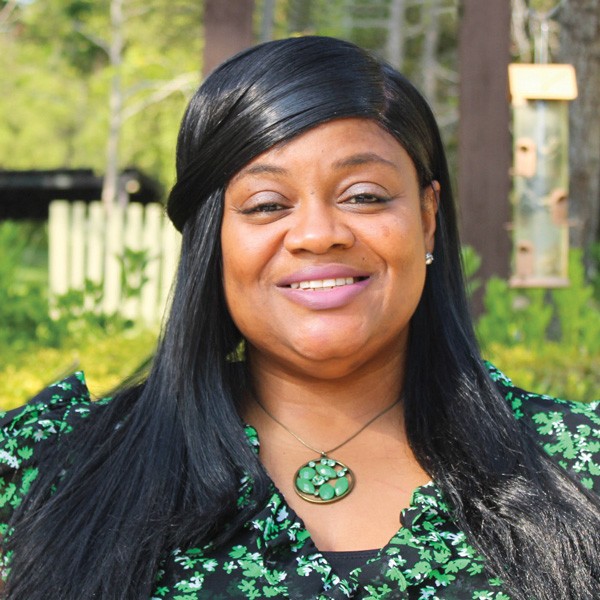 Fonda Whitehead said she held fast to concepts from her graduate business courses as the pandemic crisis swelled. "Accountability, responsibility, efficiency, and effectiveness. As the world seemed to be falling apart around me, those concepts were so helpful."
Whitehead directs the Union Rescue Mission's Hope Garden Family Center (HGFC) in Sylmar, California. It provides homeless transitional housing for women and children experiencing domestic violence, drug abuse, or sex trafficking. She accepted her new position just two months before the pandemic shutdown began.
"My first thought was 'How am I going to protect these 225 women, children, and senior citizens on our campus?'" Whitehead recalled. "I really just went into survival mode."
The needs, such as regular meals and on-site schooling, were widespread and complex, yet dozens of volunteers critical to HGFC's activities were sheltering at home.
Because of past traumas, Whitehead knew the students couldn't be isolated, so she and her staff pitched in to teach while social distancing. HGFC's location in the foothills makes Wi-Fi connectivity problematic. But Whitehead's persistence paid off in philanthropic support.
"One donor gave $100,000 for Wi-Fi," she said. "Another gave us a computer lab. Another donor did a registry of items we needed through Global Gift Registry. It included blankets, toothpaste, PPE gear, sanitized masks, DVD players and games for the kids, anything a family might need."
A silver lining? "This pandemic has helped me be grateful and humble," said Whitehead.
Judge Lisa M. Rogan
JD '01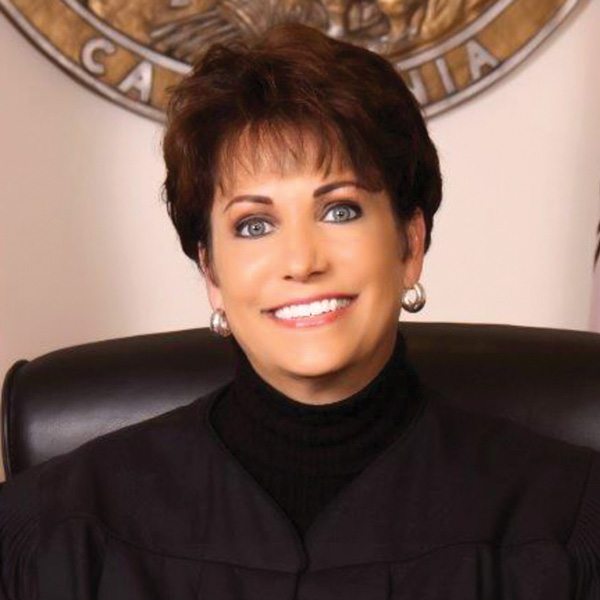 San Bernardino County Superior Court Judge Lisa M. Rogan, who supervises the Rancho Cucamonga courthouse, has also experienced the positive that has come out of what she calls "operating in chaos."
"I learned at the university that you must always be prepared," said Rogan. "It's been a wild ride. But it harkens back to my time as a police officer, when you move from emergency to emergency. You have to think outside the box and realize there is not just one right answer."
As COVID-19 restrictions limited the number of people in courtrooms, jury deliberation rooms, and public spaces, Rogan not only thought outside the box—she thought outside the building. As the supervising judge of 20 courtrooms, she opened up one of them as an outdoor "courtroom" that handles misdemeanor arraignments.
The space, in a breezeway with a large fountain, has areas partitioned off by police tape for the judge, public defenders, and defendants. Minor cases, such as driving without a license, are now handled quickly and more efficiently, eliminating pandemic-related obstacles such as long lines at elevators and screenings prior to entering a building. Pre-COVID there was a backlog of 2,000 cases.
Now the court is able to handle up to 500 cases per day.
"The judge in this particular courtroom and even the defendants love it," said Rogan. "Courts all over the state are calling me about this. We will definitely keep it going after COVID."
Sam Buenrostro
EdD '12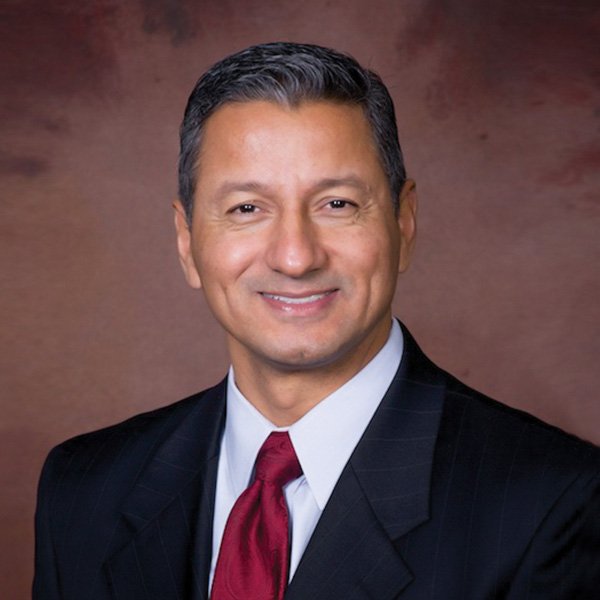 Sam Buenrostro, superintendent of the Corona-Norco Unified School District, has also dealt with the urgent needs of children during this stressful time.
Last November, Buenrostro took over leadership of 53,000 students, 51 schools, and 5,500 employees.
"That's overwhelming," he said. "But the values I learned at the university provided a rich toolkit to bring teams together."
Although he had been with the district for more than 20 years, COVID-19 brought a different urgency to the work. Buenrostro had to juggle the views of teachers, employees, parents, and union leaders, as well as the Centers for Disease Control and Prevention and the Riverside County Public Health department.
"We try to remain as collaborative as we can. With parents, there are two extremes—those who don't want their children to come back at all and those who want things just like they were with no masks," said Buenrostro. "But the vast majority are in between, and in the end, we are all advocating for safety. Children are so resilient. We adults worry more."
Buenrostro's team implemented numerous changes to make possible the gradual return of students to in-person learning. Among them were temperature checks, partitioned desks, improved ventilation systems, employees helping with entrance and exit, and constant cleaning of high-touch surfaces.
Some major benefits have accrued during the pandemic year. "We didn't think we would have a digital device for each student for years," said Buenrostro. "Now, because of federal and state emergency funds, we have them available for all students."
He also takes pleasure in parents' appreciation for teachers after months of at-home schooling. "The recognition of the value a teacher holds in society is so important!" he said.