Protect and Serve
It is a tumultuous time to be a police chief, but four University of La Verne alumni see opportunity in the challenge.
April 27, 2017
On Christmas morning, Covina, California, Police Chief John Curley '07 woke up early, pulled on his blue uniform, and rolled out in a squad car to patrol his city's streets.
As head of a law enforcement agency with a staff of more than 100 and a budget of about $14 million, most of Curley's responsibilities take place behind a desk or in meetings.
But occasionally, the University of La Verne alumnus returns to his roots to focus on what the job of police chief is really about.
"And that's the citizens in my community and the police officers who are out working on a holiday to keep them safe," he said.
It is a tumultuous time to be a police chief. High-profile encounters across the country involving officers using deadly force have put even the best departments under growing scrutiny from the public.
Meanwhile, law enforcement strains to keep those same communities safe from increasingly sophisticated and violent threats. Curley, who holds a master's degree in leadership and management, took charge of the Covina police department in October. And he's not alone; three other University of La Verne alumni have taken new jobs as police chiefs in the past year.
Art Acevedo '05, who graduated with a bachelor's degree in public administration, was sworn in as police chief of Houston, Texas, in November; Nick Paz '04, who earned his bachelor's degree in organizational management, became chief of the La Verne, California, police department in January; and Lisa Rosales '95, who has a master's degree in public administration, took over as the first female police chief in Glendora, California, in February.
They represent a new guard of top cops redefining the profession around pillars of trust, accountability, and transparency. Acevedo, who immigrated to the United States from Cuba with his family at age four, says effective police leadership starts with admitting the history of American policing has sometimes been ugly, and that a disproportionate amount of that ugliness affects communities of color.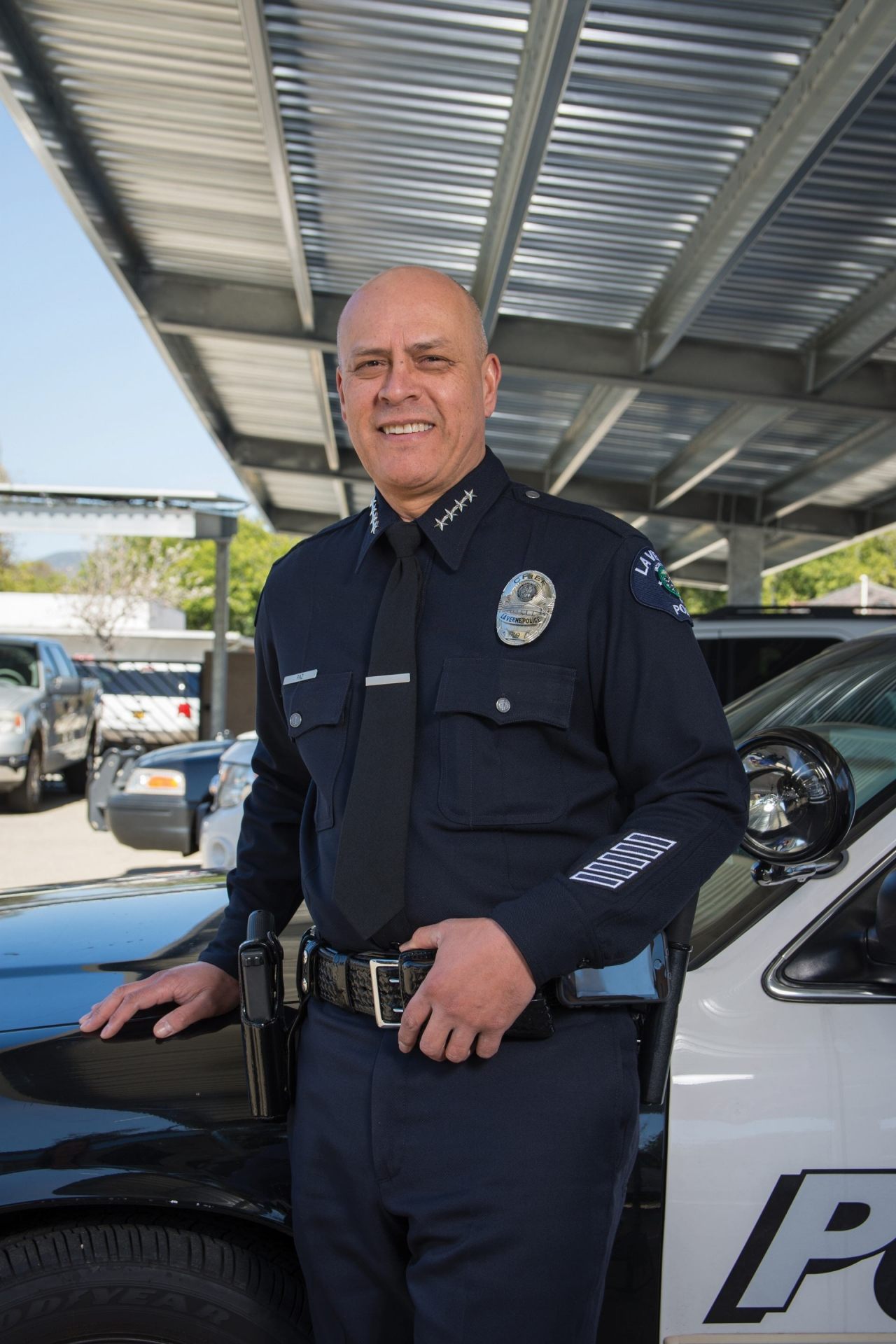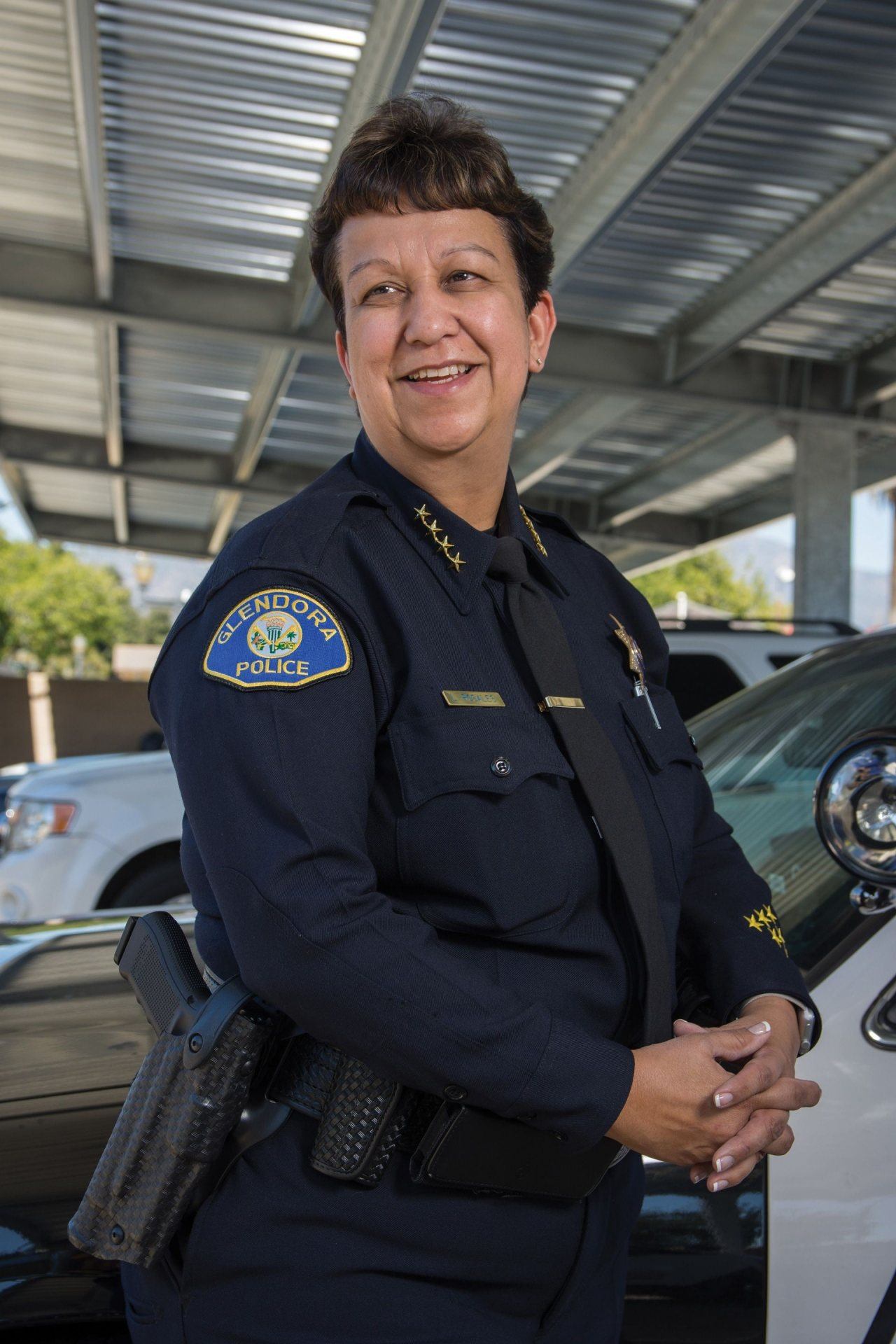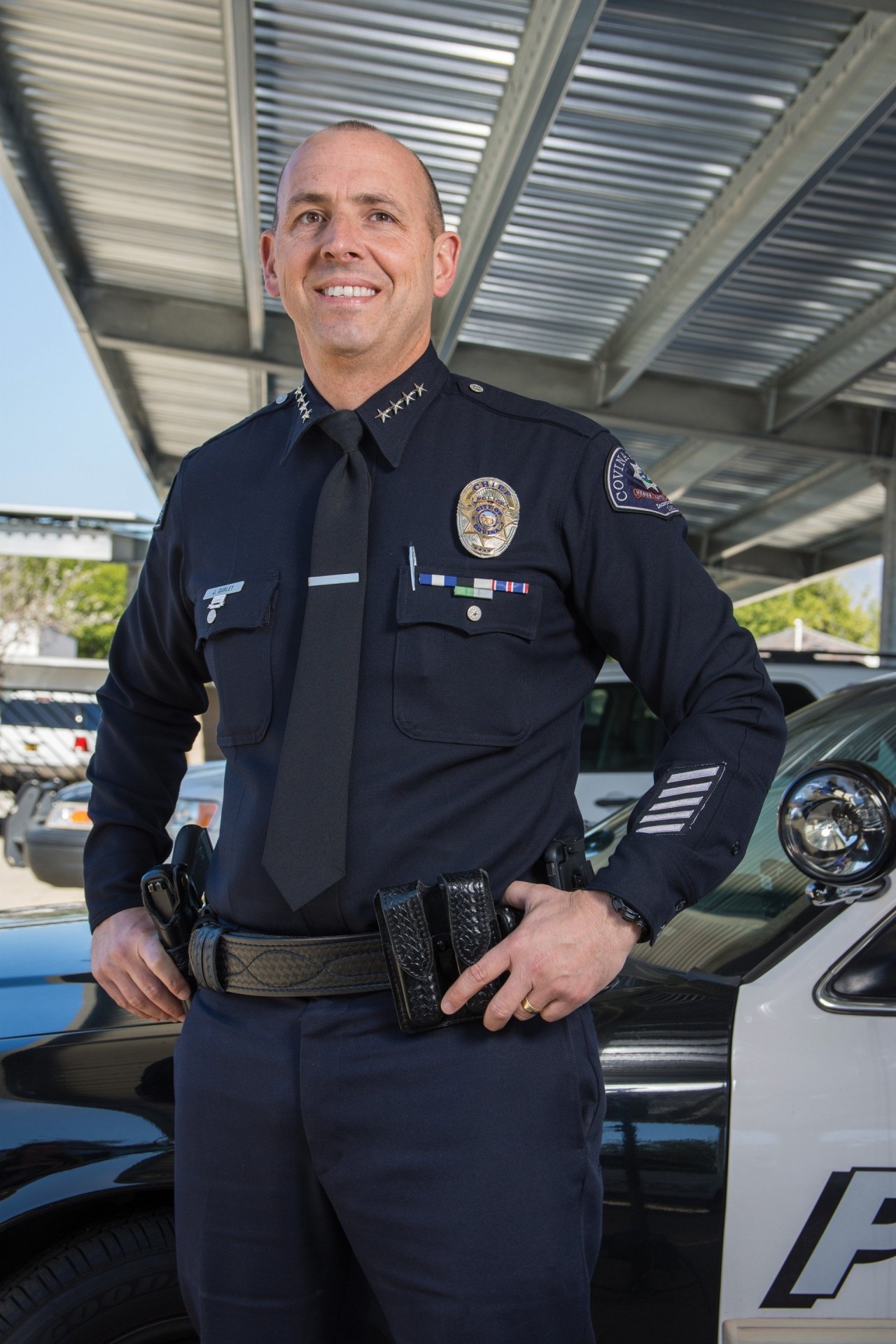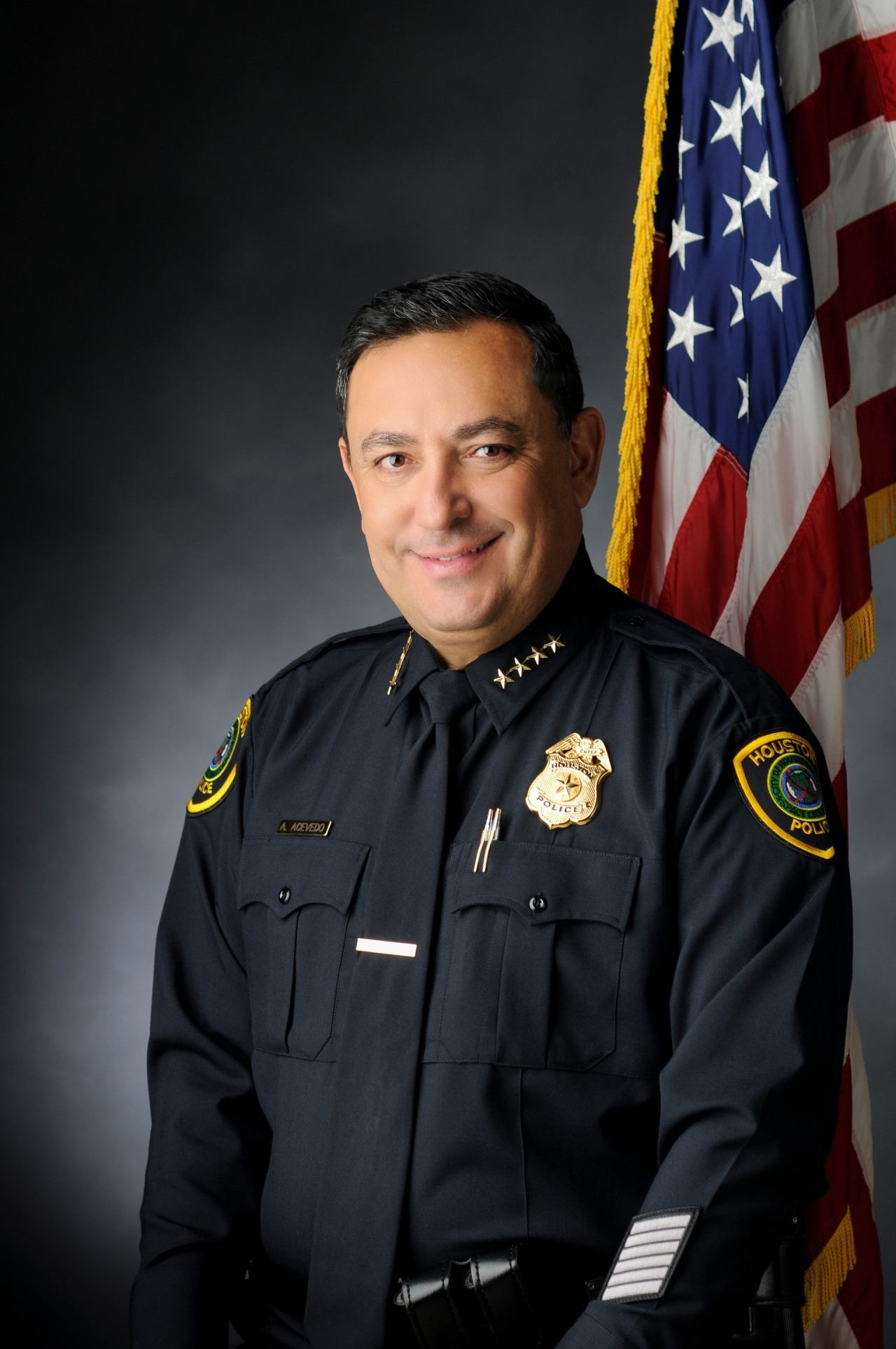 "For a lot of folks who live in our communities, those incidents aren't things they read in a history book," he said. "They're things they lived. And that ugly history has been shared through generations of families."
By acknowledging that history, individual police departments earn credibility among those communities. Social media and 24-hour news cycles compound the challenge of building trust. The United States has about 18,000 police departments and 800,000 sworn officers; one bad act by just one officer in one small jurisdiction can quickly go viral and color public perception against the entire profession.
Rosales, who was drawn to police work after two childhood friends were slain by California's notorious Hillside Strangler, said a community's confidence in law enforcement is critical and fragile. She asks officers to treat every interaction with a citizen like a deposit into a "bank of community trust."
"Eventually, something is going to happen or people will perceive that something happened and we're going to have to make a withdrawal from that bank," she said. "Through community policing and partnerships, we'll be able to make that withdrawal and still have a solid base."
Equally important is transparency, the chiefs said. Each of their departments are active on social media and update the public daily on incidents under their jurisdiction. Acevedo, Curley, and Rosales all personally tweet.
Social media outreach complements other initiatives to build bridges into the community, including citizens' academies, open houses, and volunteer and reserve officer programs.
Paz, who was born in Mexico and came to the United States with his family at age six, started his police career at age 21 as a volunteer. He said outreach programs allow the public to see the inner workings of the police while also helping police keep a pulse on the city.
"If you don't know what's going on, you won't be able to get ahead of issues and plan for them," Paz said.
But not every interaction can be positive or planned. Police work remains a fundamentally difficult and dangerous job. According to the National Law Enforcement Memorial Fund, 135 officers were killed in the line of duty in 2016, the highest level in five years.
Officers must be prepared to respond to incidents of terrorism and mass violence, such as those that have occurred recently in San Bernardino, California and Orlando, Florida. When Paz was a rookie officer 30 years ago, the only tools he had were a gun, club, and handcuffs.
"Today, you have computers, GPS systems, infrared cameras, license plate readers, video cameras, and other equipment officers use to perform their jobs," he said.
Curley's vetting process for new hires is rigorous; it includes a criminal history check, psychological evaluation, and financial review. He tells candidates from the start police work is not about the money, it is about serving the public.
"Planting that seed early on in a young officer's mind is essential because we want to make sure those we bring in to this profession are people of character," Curley said.
According to Acevedo, when a department routinely has trouble with bad officers, the root of the problem can almost always be traced to leadership.
"Too many police leaders turn a blind eye toward bad officers out of laziness or fear of losing their own jobs. We still have leaders who tolerate mediocrity," he said.
And when mediocrity can't be swept under the rug, and it's exposed, and the community knows we're tolerating it, that tears down the bridges of trust we depend on."
Creating a culture of transparency and accountability is challenging, but when officers get it right, the impact can be profound. As she packed up her desk at the San Pablo, California, Police Department this winter to move to Glendora, Rosales found a card she had saved years earlier.
It was from a young man she encountered as a police detective in the 1990s. The man, now a filmmaker, wrote to thank Rosales for a talk she gave him. Her words had inspired him to turn his life around.
"I've had that happen on more than one occasion," she said. "As police officers, we can change the course for people. And for that reason alone, I cannot think of a better profession to be in."