Starting Line
Coach Kevin Reid's current hurdle is preparing the track and field team for its first meet in January.
October 23, 2017
Kevin Reid may not oversee a competitive meet until January, but he is already laying the foundation for a winning season.
That means the University of La Verne's new head track and field coach is getting to know the nearly 30 men and women in sprints, middle and long-distance, hurdles, relays, jumps, and throws. And then he plans to work on getting them to work as a team.
"Putting together the workouts, building the science behind those workouts — the athletic piece is easiest," Reid said. "It's the personalization that I really look forward to and enjoy. What makes these athletes tick and what makes them better as individuals?"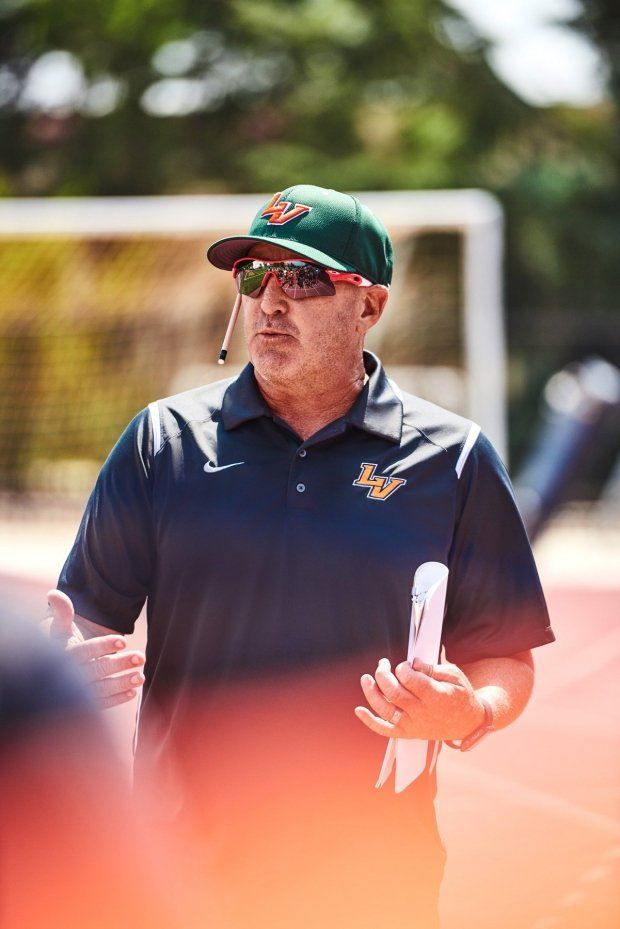 Reid is respected nationally and has a long history of success as a coach. He has been involved with USA Track & Field since 1990, and has coached in three Olympic Games. Most notably, he coached Bryan Clay to a gold medal at the 2008 Summer Olympic Games in Beijing and a silver medal in Athens in 2004. He has coached in every U.S. Olympic Team Trial since 1992 and every USA Track & Field Championship since 1990.
He comes to the University of La Verne this year from Azusa Pacific University. During his tenure there, he earned 13 National Association of Intercollegiate Athletics Coach of the Year awards and was inducted into their Hall of Fame in 2014. His teams garnered 14 national championships.
Reid is excited about his new position and appreciates the opportunity to serve the university's large population of first-generation student athletes.
For these students, he intends to be "very mindful and intentional" about supplying the tools they need to succeed and graduate in four years.
"As I build relationships with individual athletes I want to help them to balance their personal, social, and spiritual lives," he said. "When we develop quality relationships, the athletic piece benefits."
Although his athletes compete as individuals, they spend time together in the weight room and out on the track, bonding as a team and building skills that will help them beyond graduation.
"As we chase the goal of a conference championship, it will take an effort from everybody," Reid said. "I want the 100-meter people cheering the long jumpers, and so on. They should be investing in their teammates so we are at our best come January."
Reid feels an excitement for the changeover in the program. There have been healthy conversations among athletes and staff, and a new energy around the team.
"I couldn't feel any more supported than I do," Reid said. "The university provides a very welcoming, productive environment."
But for Reid, productivity on the track and field is only a part of the job.
"These athletes are figuring out who they are as people," he said. "If I can direct them in the right way as they are making decisions, if I can get them on that track, I feel successful."