Man on the Run
Former track and field athlete Michael Sacoto '12, MSLM '15, clears hurdles to educate high school students on the need for health care professionals in Southern California.
November 13, 2018
Almost half of the population of Southern California's Inland Empire is Latino or Hispanic, yet only six percent of physicians in the region identify as such. It's a fact Michael Sacoto '12, MSLM '15, eagerly shared with high school students he mentored, because he sees an opportunity to change those statistics for the better.
"Every time I shared this in a classroom, eyebrows would raise," he said. "I'm sure it made an impact as students begin to see themselves as the solution to the physician shortage issue."
The United States health care system is woefully understaffed. Some reports estimate the country will need more than 2 million new health care workers by 2025 to accommodate our aging population. That's why Sacoto worked closely with schools throughout San Bernardino County — telling kids about the health care career opportunities waiting for them was part job, part mission.
For the past several years, Sacoto has served as program manager for Inland Health Professions Coalition (IHPC), a nonprofit that provides seminars, internships, and teacher externships while partnering with educators and health care professionals. He was introduced to the career by DeAntwann Johnson, a fellow Leo who ran track and field with Sacoto at the University of La Verne.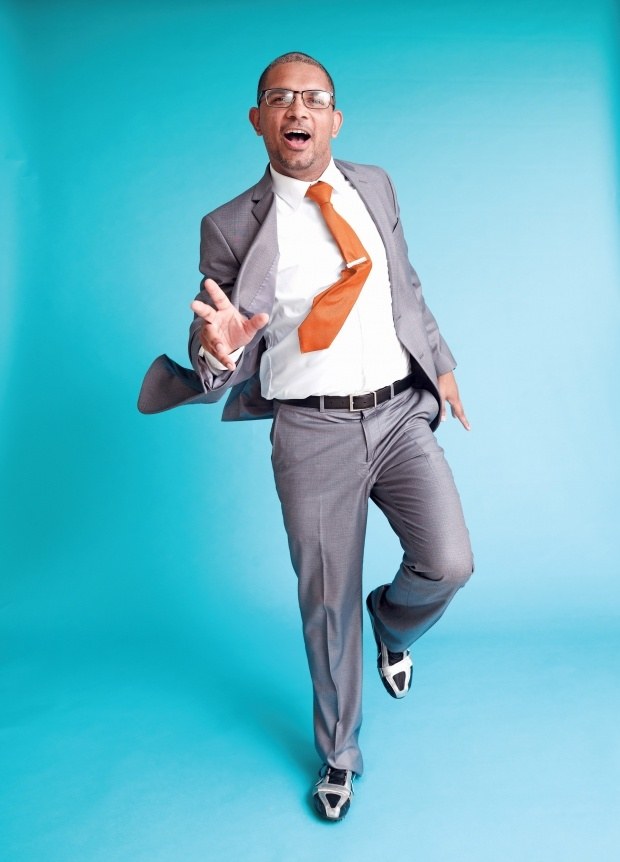 "Track was as valuable as any classroom," he said. "I learned about leadership, responsibility, and hard work — and to treat every day like a meet."
Sacoto's work with IHPC is a natural extension of the two degrees he earned while at La Verne: a bachelor's in kinesiology and a master's in leadership and management. The former provides insight into the medical field, while the latter informs his ability to bring people together. He's also on track to complete a doctorate in urban education.
"Every year, I mentored 12 students under my Student Ambassador Program," he said. "They're exposed to a 40-hour internship, so they can see, feel, hear, and smell the careers they're pursuing. It's the best way to find out if the job is one you truly see yourself doing."
Sacoto is proud of the work he's done through- out the Inland Empire and is enthusiastic about beginning a new chapter as a career adviser for Claremont Graduate University. He's pledged to bring his professional relationships to a new generation of students by promoting employer relations through their School of Community and Global Health.
"I've changed so many lives in my position," he said. "It will be hard to pick up and leave – but I'm ready."
Ready to help his community – and show how his alma mater changed his life for the better.
"The University of La Verne gave me a home," Sacoto said. "A close-knit community was something I needed at the time, and the faculty, coaches, students, and teammates gave me just that."
With all the work he's doing, does he still make time to go for a run?
"I spent three years exploring Bonelli Park in San Dimas as a member of the track team," he said. "I don't see myself ever growing tired of it."