A pack of feral dogs roamed the Moscow suburbs in 1976, keeping most nervous villagers at a distance.
Tatiana Tatarinova, then 7 years old, did not shy away. She began feeding the dogs with help from her grandfather. They became her friends, following her wherever she went.
Four decades later, the University of La Verne professor continues to take fearless approaches to her research and life, solving problems that might scare away others and building a growing pack of friends and admirers.
"I realize when a topic is controversial, but I am so curious to find out the truth, I cannot sleep," she said. "And they say 'curiosity killed the cat,' but somehow I am still alive."
Tatarinova, the university's inaugural Fletcher Jones Endowed Chair of Computational Biology, joined the Leopard community in 2017. She has laid the foundation for an academic program in computational biology, a cutting-edge discipline that uses computers, mathematics, and algorithms to unlock long-held secrets of biological processes. She has introduced research opportunities for students and published her own research on genetic analysis of plants.
Tatarinova came to the United States in the 1990s, obtaining a physics master's degree. After taking a teaching assistant position with University of Southern California in 1995, she earned a Ph.D. in Applied Mathematics in 2006, and became an associate professor of research in 2013.
Her childhood encounter with the dogs drove her toward science because she found parallels between animal and human emotion. She even researches dog genomes with a team of biologists to learn more about their lifespan, an interest she links to her 18-year-old pit bull Zaraza (Russian for "infection").
Her primary scientific focus now is "agroinformatics" — involving plant genome analysis that can eventually be used to assist farmers worldwide in growing higher yield crops.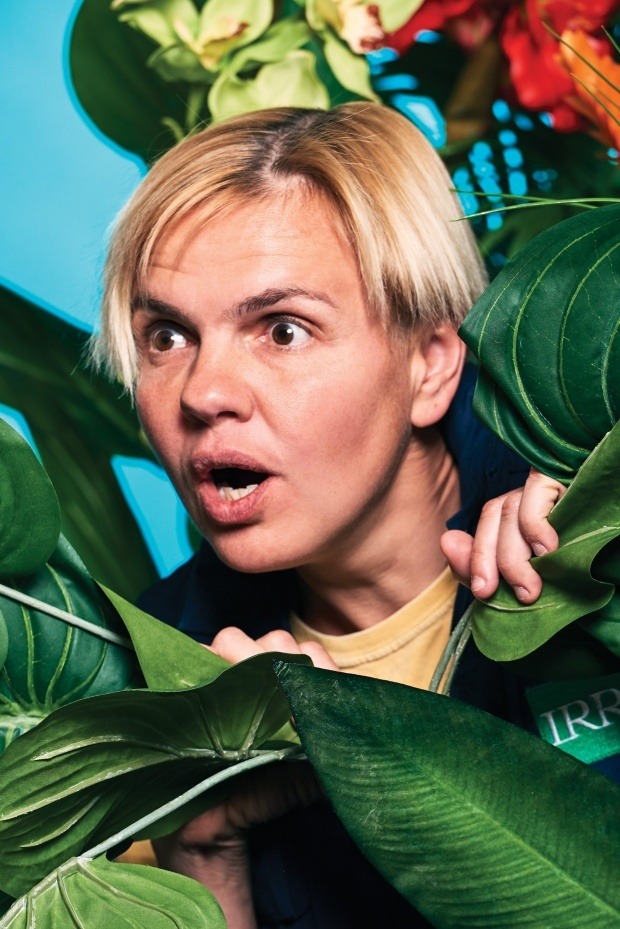 She has also researched pharmacogenetics, determining appropriate drug dosages for the general population based on mathematical modeling.
And, she has examined ways to improve cancer treat-ment, including how drugs are administered — a path she pursued in response to her mother's decades-long battle with the illness.
Her grandfather's heritage spurred her interest in determining the provenance of Ashkenazi Jews. She and other scientists have been examining ancient bones to put to rest ongoing debate about their origin.
College of Arts and Sciences Dean Lawrence Potter called Tatarinova a game-changing faculty member whose knowledge of scientific research approaches will prepare students to easily transition from the classroom to a professional environment.
"Dr. Tatarinova is an innovator who enriches the University of La Verne with her bold ideas and research," Potter said. "I admire her dedication to giving her students the most current, relevant practices available and look forward to seeing what her scientific exploration will reveal next."
Tatarinova's diverse interests do not stop at the lab. By day, she unlocks vexing biological riddles and examines ancient bones. By night, she fights in karate tournaments, does rock climbing, and sings in nightclubs.
"I believe a person can stay mentally and physically young until 100 by challenging himself or herself at multiple levels," she said. "Mental efforts need to be balanced by similarly intense physical training. Music and poetry help bring body and soul into harmony. Onstage performance is a perfect confidence booster! If people can survive my songs, they should easily survive the lectures."