Salvador, a street vendor, in Baja, California, used to push a baby stroller filled with tamales, burritos, and fresh fish 3 miles into a Mexican town, hoping to earn enough money to support his family.
He dreamed of buying a bicycle cart—a business goal financially beyond his reach.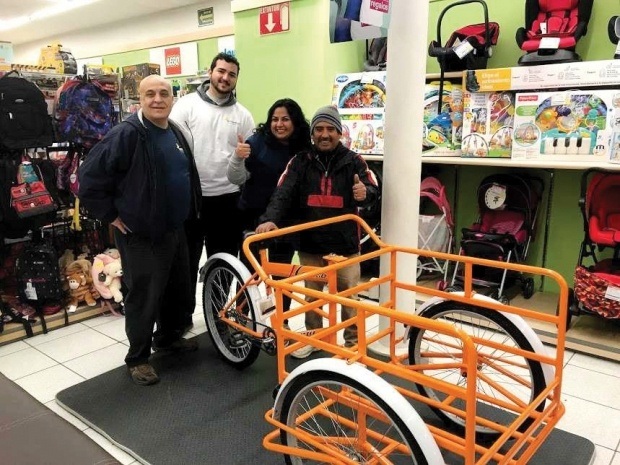 That changed when students, faculty, and staff from the University of La Verne's Enactus program crossed the border to help. They provided Salvador with tools and business strategies to improve his sales. They purchased new cooking equipment and supplies for him. And, of course, the bicycle cart.
The payoff was huge. Salvador's sales have tripled since he started cycling 13 miles to the major tourist city of Rosarito.
And Salvador isn't the only one who has benefited.
Students in the Enactus program are growing both professionally and personally as they tackle unique challenges with entrepreneurial skills. Most are business majors, and the experience will come in handy whether they end up working for corporations, small businesses, or nonprofits.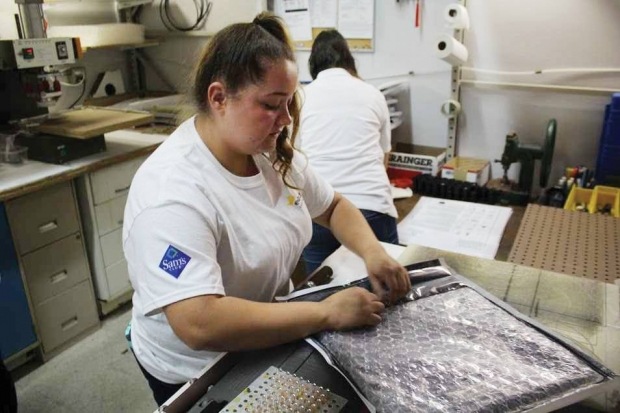 The international nonprofit organization has trained more than 500 students at the University of La Verne since launching in 2006. Students have helped communities and empowered individuals.
"Being a member of the Enactus program has given me the opportunity to be part of something bigger than myself," said Robert Buono, a senior business administration major.
Through Enactus, La Verne students have launched projects providing clean water and sanitation for families in Cambodia, donated business clothes to college graduates in the Philippines, helped elementary school students plant a vegetable garden, and connected with independent adults living with disabilities.
"The experience of helping others through Enactus is one-of-a-kind," said Issam Ghazzawi, professor of management and adviser to the university's Enactus chapter. "Our students apply the business knowledge they learn in the classroom to address real-world problems. You can't beat that."
The program helps students develop soft skills, such as communication and collaboration, that they will need to be successful entrepreneurs and leaders, said Ghazzawi. And it has connected students to internships and job opportunities at companies such as PepsiCo, Wal-Mart, Sam's Club, Johnson & Johnson, ADP, Clorox, Orchard Supply Hardware, Frito-Lay, and Schwan Food Company.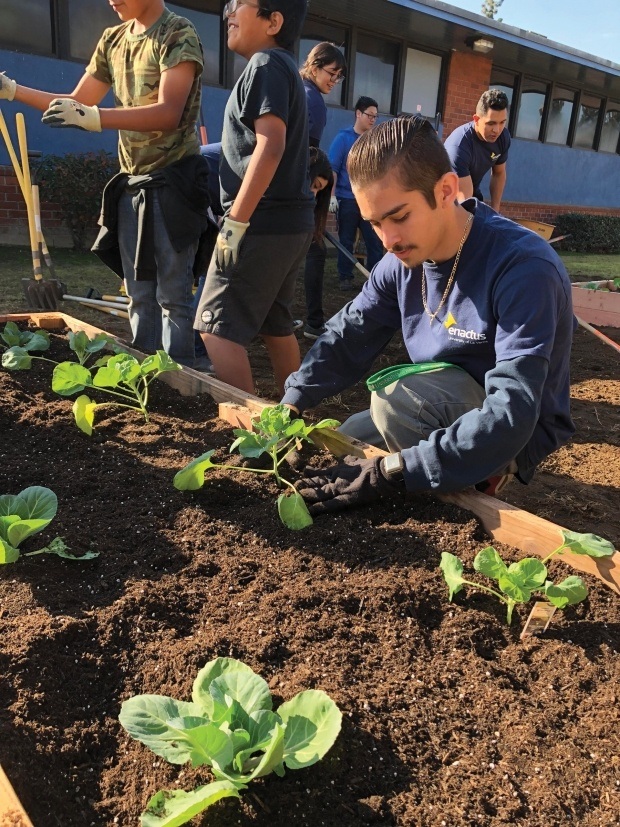 In between service projects, the Enactus team competes regionally in contests that rate its objectives, strategies, and outcomes against those of its collegiate peers.
The team's success has drawn national and regional recognition. It received the 2016 Enactus Jack Shewmaker Spirit Award, Discover Card Success Skills Award, and Clorox Market/Economics Award. It has also been recognized by Campbell's Soup and Nature Made for community impact.
At last year's Enactus National Exposition in San Jose, California, Ghazzawi received the Jack Kahl Entrepreneurial Leadership Award. The award is given to a college professor who has greatly advanced the national Enactus organization. Ghazzawi has advised the La Verne chapter for the past 12 years.
"It has been my pleasure to see the passion and growth of my students," he said. "Real-world learning is essential to the learning experience and life experience."