March 12, 2020 will stick in the memory of the Leopard Athletics community as the day the University of La Verne made the difficult and responsible decision to suspend the rest of the spring athletic season due to COVID-19.
Students were heartbroken as teams were notified their season would be cut short. That began a long year of student-athletes training at home, away from their coaches, teammates, and athletic facilities.
But quitting is not in the DNA of Leopard student-athletes. When adversity strikes, they rise to the occasion and move forward. The Leopards borrowed, built, and used everyday items as workout equipment to train in their new environments.
Being away from campus also forced University of La Verne's coaching staffs to get creative. Coaches had to find ways to keep a strong connection within their teams.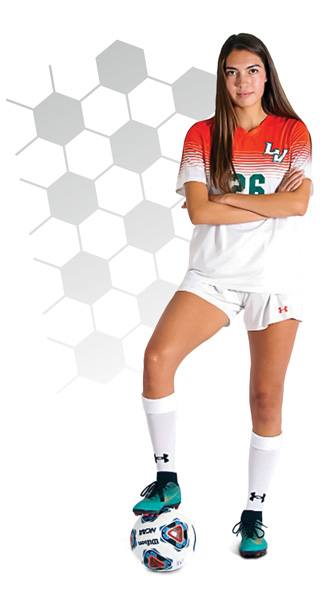 These are just snapshots of the effort put in by University of La Verne's coaches and athletics staff to keep their teams connected and motivated during the strangest year.
Head Women's Soccer Coach Lauryn Pehanich used a tool she knew all of her players were experts in—social media. Pehanich took to Instagram and began posting videos of herself on the La Verne women's soccer account doing a variety of drills and challenges.
"One of the things I miss the most about being on the field is the competition," said Pehanich. "We were just searching as a coaching staff—what can we do to instigate some type of competition? So that was what we came up with."
Her athletes would respond by posting videos on their accounts going through the drills.
"It was really fun," said sophomore rhetoric and communications studies major Sarah Ramirez. "It was a good way of seeing everyone still on the ball even though we weren't with each other. It kept me motivated and held us accountable, especially since we were posting on our Instagram."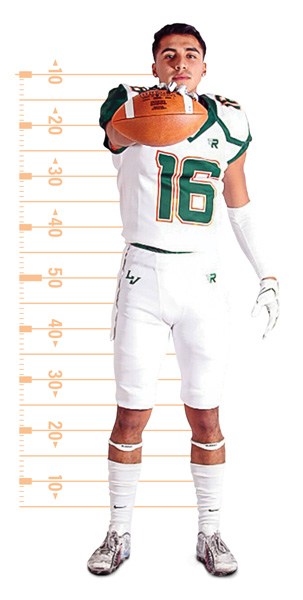 With plenty of negatives to dwell on resulting from their canceled season, Head Football Coach Chris Krich chose to have his team focus on the positives. He had his team record and share videos about all the things for which they are grateful. Krich then decided to post the videos on the team's Instagram and Twitter accounts.
"We were just doing it amongst each other, sharing it with our players, but then I thought more people need to hear about this," said Krich. "We really felt that if we felt good listening to our players talk about these things, maybe somebody else will too. It really helped us get perspective on what we should be grateful for and that not everything is as bad as it seems."
Senior psychology major Raymond Moronez called the project "a reflection of the type of program we run at La Verne. It's about football and family. It's a community," Moronez said. "It's nice to hear what we're thankful for and what we play for. It really makes me feel like there's nothing we should be taking for granted. It makes me feel determined and passionate about what we're doing."
Outside of team Zoom meetings and group texts, Head Women's Basketball Coach Jason Pruitt stayed connected with his players by scheduling individual 10-minute weekly video calls.
"The rule is they have to give me 10 minutes of their time outside of our team meetings, and we talk for about 10 minutes about life," he said. "It can go longer—as long as they need, but they have to check in with me once a week."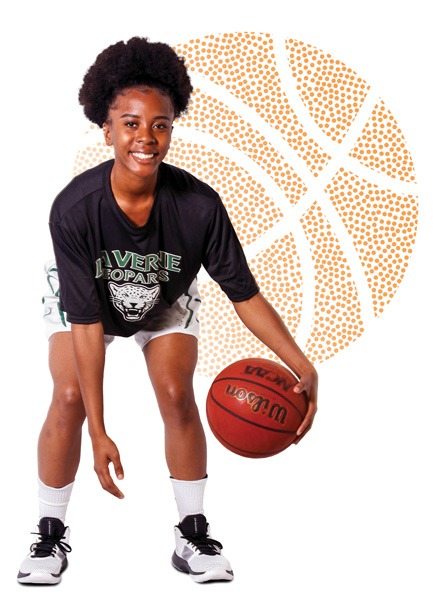 The "Weekly Tens," as the team referred to the calls, ensured that his players received the individual attention they needed and had space to talk about whatever was on their minds.
"It gave us a chance to stay connected with coach," said junior biology major Jazzlyn Johnson. "Coach Pruitt wants us to succeed outside of basketball. He wants us to get involved with other clubs and groups and be a well-rounded person for our future."