Partnerships Accelerating a Rebuild
In response to new state rules and workforce shortages, the LaFetra College of Education steps up to rapidly train teachers and administrators for evolving roles.
April 21, 2023
Much has changed for California schools over the past three years.
Although most elementary schools offer Transitional Kindergarten (TK), it will soon be mandated statewide under the universal pre-kindergarten umbrella. Four-year-olds are heading toward pre-kindergarten to grade 12 (PK-12) school districts waiting to be received. Meanwhile, public school district student enrollment has dropped statewide, but severe teacher shortages continue to impact high-demand areas such as special education, bilingual education, and STEM subjects. School administrators are also in short supply, but the LaFetra College of Education is continuing to stand up to these challenges with meaningful school district partnerships.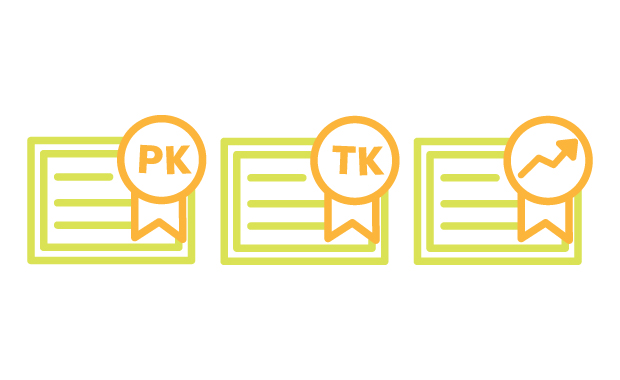 "Coming out of the pandemic, there are major shifts in workforce models," said Hannah Geddy, EdD '21, who is the interim associate dean at the LaFetra College of Education. "We see a lot of teacher burnout. A lot of early retirement. People are exiting, and California is not recruiting and supporting new teachers at the rate we used to."
Geddy spearheads a growing portfolio of partnerships with California school districts to rapidly build out their workforce pipelines.
Last summer, the LaFetra College of Education launched three non-degree programs to address urgent priorities. The first is a 24-credit transitional kindergarten certificate for elementary teachers who will find themselves working with four-year-olds for the first time. The second, a 24-credit child development teacher permit designed for non-teachers looking to move into TK classrooms as instructional paraprofessionals or into expanded learning programs. And finally, the college offers an accelerated preliminary administrative services credential that qualifies teacher leaders and counselors to rapidly fill the present surge of administration vacancies without pursuing years-long graduate degrees.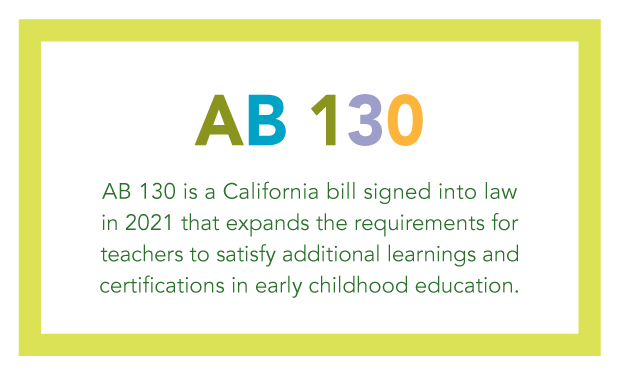 AB 130, signed into law in 2021, will be fully enacted in 2025, but some early adopter districts have begun to launch their universal TK programs. The sweeping legislation requires all TK teachers to complete continuing education in early childhood development and all districts to begin accepting younger students. It also cuts in half the adult-to-student ratio for TK classrooms, thereby doubling the demand for qualified instructional staff.
Nearly 50 educators from San Diego Unified School District, Bonita Unified School District, and other school districts throughout the state are already enrolled in LaFetra's new non-degree or credential only programs. La Cañada Unified School District launched its pilot cohort this spring, with more school districts to follow. Enrollment is also open to current LaFetra students who meet eligibility requirements.
An assortment of funding mechanisms support the programs, including the Golden State Teacher Grant Program, Educator Effectiveness Block Grants, and Early Education Teacher Development Grants.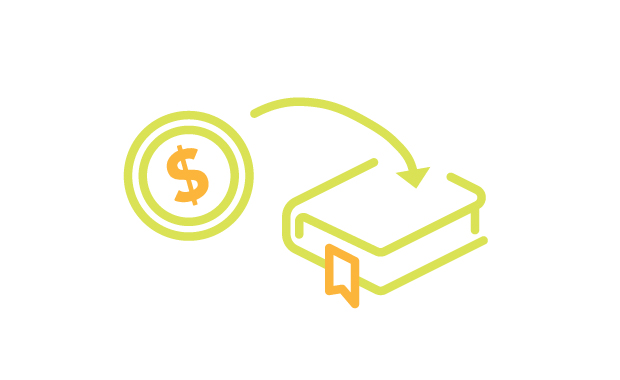 LaFetra College of Education Dean M.D. Haque brought Geddy on board last July to be the point-person in negotiating these partnerships and fine-tuning details with individual school districts.
Geddy is well suited to the role. "I speak their language," she said, of her district-based colleagues.
Until recently, Geddy was one of them. Her over 20-year experience in PK-12 settings ranges from high school English teacher to coach to site and district administrator. Most recently, she was assistant superintendent of human resources with the Temple City Unified School District. Geddy holds master's degrees in rhetoric and composition and educational administration and earned her EdD in organizational leadership at University of La Verne. Her dissertation, written under faculty adviser Shari Fox in 2021, focused on female leadership amid pandemic-driven school closures.
Geddy is looking to expand LaFetra's outreach to several more school districts. New curricula under consideration may lead to future permit programs, certificates, or non-degree credentials in inclusive education, teacher training, and preliminary administration.
"It's a new way of thinking," said Geddy, who is also an adjunct professor in the college's organizational leadership doctoral program. "We're digging deeper and trying to find where school district needs are and what's going well for them."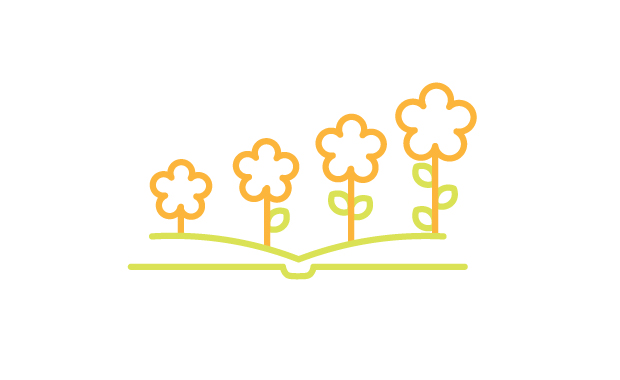 For example, the San Diego and Fallbrook Union districts have teamed with the college to build a pipeline of homegrown educators. Funded by the California Classified School Employee Teacher Credentialing Program, the partnership recruits non-teaching staff from within the school community—attendance clerks, secretaries, paraprofessionals, and other classified workers— into better-compensated teaching jobs. An innovative "earn-to-learn" model lets these classified employees stay on campus as they work toward a teaching permit, certificate, credential authorization, or academic degree.
"The key here is they can do their student teaching, the practicum that's required for the credential, while earning a paycheck," Geddy said.
Look for more non-degree solutions to come out of the LaFetra College of Education.
"A pandemic wiped out all the sandcastles," Geddy said. "We cannot rebuild the same sandcastles so we're trying to build a different type of sandcastle. We want to give school districts options with whatever needs they have."